<!- sidebar-file='/sites/www.stdomschool.org/web/stdom/_zumu_sidebar.html' -->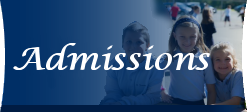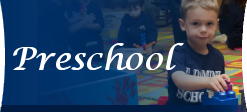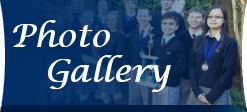 <!!!!!!!!!!!!!!!!! TWITTER !!!!!!!!!!!!!!!!!!!!!!> Tweets by @StDomSchool <!!!!!!!!!!!!!!!!!! END TWITTER !!!!!!!!!!!!!!!!!!!!!!!!!>
Featured Video

News and Announcements

Discovery Day
Saint Dominic School will host a Preschool and Kindergarten Discovery Day on December 3, 2019 from 9:00 A.M. - 11:00 A.M. Come and enjoy an exciting morning with your little one (ages 2 ½ - 5) while discovering Saint Dominic School! Your child will experience the fun of learning through a variety of activities including arts & crafts, music, technology, story time, and physical education. Prospective families can register for this event by clicking below.
Saint Rose High School Invitational Scholastic Bowl: Saint Dominic's Takes 1st Place!
Congratulations to the St. Dominic's Scholastic Bowl Team! They placed first at the Sixteenth Annual St. Rose High School Invitational Scholastic Bowl in Belmar, NJ, on October 22, 2019.
Stockings for Soldiers (pdf)
The St. Dominic School National Junior Honor Society is once again working in conjunction with The Brick American Legion Auxiliary who is sponsoring their "6th Annual Stockings for Soldiers" fundraiser, for our brave men and women serving overseas, who will not be home for the holidays. Click below for more information.
Third Grade Thanksgiving Feast-November 25
In thanksgiving for the abundance of blessings that God continually bestows on us, our third grade students will dress as Pilgrims and Indians and share a Thanksgiving Feast with their friends from the Harbor School on Monday, November 25.
Halloween Candy Collection
Don't know what to do with all that Halloween Candy? Please consider donating it to the troops. Click below for more information.
P.T.A. Thanksgiving Pie Sale (pdf)
Save time and avoid the crowds this year! Pre-order your Delicious Orchards pies for Thanksgiving from the PTA! Click below for pie order form.
Order Saint Dominic School's 2019-2020 Yearbook Today!
The 2019-2020 Saint Dominic School Yearbook is now available to purchase online. Yearbooks will be offered at a discounted rate of $35 until November 15th. After that date, yearbook prices will return to the regular rate of $40. Click below to make a purchase and for more information about eighth grade baby picture ads.
Advent Wreath Gathering (pdf)
Calling all parish families! Let's begin the season of Advent together by sharing a special activity and learning the meaning of the tradition of the Advent wreath. Please join us on November 24 for our annual afternoon of wreath making with refreshments, music, and community. All sales must be placed in advance. Click below for more information and to register for this event.
PTA Wreath Sale (pdf)
The PTA is holding a Christmas wreath sale. Wreaths measure approximately 24" from end to end. All orders, with payment, must be received by Monday, November 24. Click below for more information.
Saint Dominic School Pep Rally
The annual pre-Thanksgiving Pep Rally is always a big hit! The Pep Rally will be held on Wednesday, November 27 at 10:30 A.M. Students are asked to dress in blue & white in support of our school teams. Parents and alumni are invited to play basketball and score some points for our Saint Dominic School Faculty team! Please contact Mrs. Dodd at sdodd@stdomschool.org if interested.
Diocesan Tuition Assistance For 2020-2021 School Year (pdf)
Diocesan Tuition Assistance Program. Financial awards are made based on financial need. In order to ensure a fair and impartial analysis, applications are made through FACTS Management. Please note that the deadline to apply for tuition assistance is February 14, 2020. Click below for further information and to apply for tuition assistance.
Parent Teacher Conference Schedule
Parents are able to schedule their December parent-teacher conference by clicking the link below. First-trimester report cards will be distributed during parent-teacher conferences, which will be held on Friday, December 6. Conferences are an important piece of the success of the school life of any child.
Catholic High School Open House Dates and Admission Test Dates (pdf)
Seventh and eighth grade students are encouraged to attend the open houses at our local Catholic high schools. Each high school has its own admission/application process. Feel free to contact the high schools directly for individual questions and additional information. Click below for Open House and Test Dates.
Before and After Care Information
Saint Dominic School's extended care program offers supervision for our students enrolled in our 3 & 4-year-old pre-school and kindergarten through eighth grade. A safe and caring environment is provided with opportunities for peer interaction.
Calendar

.
Fri Nov 22
End of 1st Trimester
Parent Portal Closes
Sun Nov 24
Advent Wreath Gathering from 1:00 P.M. - 3:00 P.M. & Christmas Wreath Sale
Mon Nov 25
Third Grade Thanksgiving Feast
Tue Nov 26
Thanksgiving Prayer Service at 2:00 P.M.
Thanksgiving Pie Pickup from 2:30 P.M. - 6:00 P.M. in the Parish Center
Wed Nov 27
School Pep Rally at 10:30 A.M.
Students Dress in Blue & White
Early Dismissal (PreK at 12:00 P.M. & K-8 at 12:30 P.M.)
No After Care
Communication Alert
Thu Nov 28
Happy Thanksgiving!
Thanksgiving Recess
Fri Nov 29
Thanksgiving Recess
Sun Dec 1
First Sunday of Advent
Mon Dec 2
P.T.A. Meeting at 7:00 P.M.
Tue Dec 3
Discovery Day for Prospective Families
Fri Dec 6
Parent-Teacher Conferences
Report Cards
School Closed for Students