<!- sidebar-file='/sites/www.stdomschool.org/web/stdom/_zumu_sidebar.html' -->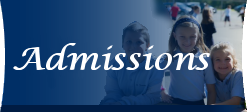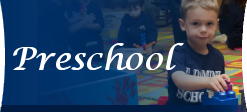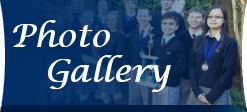 <!!!!!!!!!!!!!!!!! TWITTER !!!!!!!!!!!!!!!!!!!!!!> Tweets by @StDomSchool <!!!!!!!!!!!!!!!!!! END TWITTER !!!!!!!!!!!!!!!!!!!!!!!!!>
Featured Video

News and Announcements

Open House & Registration for the 2019-2020 School Year
Saint Dominic School will host three open house events during the last week of January. Saint Dominic School's open house events are great opportunities to visit the school for parents looking for a faith-filled, academically excellent education for their children. Tours will be provided by our student and parent ambassadors, and registration packets will be accepted for PreK (3 & 4 year olds) through Grade 8 for the 2019-2020 school year.

Open House & Registration Dates and Times:
January 27, 2019 - 10:30 a.m. - Noon
January 29, 2019 - 9-11 a.m. and 1-2 p.m.
January 30, 2019 - 9-11 a.m. and 1-2 p.m.
Pre-K and Kindergarten Registration for 2019-2020
Preschool and kindergarten registration for the 2019-2020 school year for our current school families will be held on Wednesday, January 9 & Thursday, January 10 from 9:00 A.M. - 1:00 P.M. Registration forms can be found below or hard copies can be picked up in the school office. Parents are asked to submit the completed application, required forms (see below), original birth & baptismal certificates, and current immunization records.

Registration for new prospective families will be held during Catholic Schools Week. Please help spread the word to friends and neighbors about our Open House events on January 27, January 29, and January 30.
Re-registration for the 2019-2020 School Year
School re-enrollment contracts for current kindergarten - seventh grade students will be sent home on Tuesday, January 15, in the communication envelopes. All contracts are to be returned to the school office by Monday, February 4. Parents are asked to inform the school office if they do not plan to re-enroll their children for the 2019-2020 school year. Thank you!
Diocesan Tuition Assistance For 2019-2020 School Year (pdf)
Tuition assistance is awarded each year to families with children in Grades K-12 through the Diocesan Tuition Assistance Program. Financial awards are made based on financial need. In order to ensure a fair and impartial analysis, applications are made through FACTS Management.

There are two application rounds in which families can apply; however, the majority of the funding is distributed during the first round. The deadline for Round 1 is February 22, 2019. Applications are not complete until all supporting documents are uploaded, faxed or received through USPS mail.

Please click below for further information and to apply for tuition assistance.
Aladdin Jr. (pdf)
Get on your flying carpet and join us on a soaring musical adventure. When street urchin Aladdin falls for the strong-willed Princess Jasmine, he gets help from a fun-loving Genie to outsmart the wicked Jafar and win her hand.

The cast and crew of the Saint Dominic School Drama Club will take you to Agrabah for an incredible Arabian Night. The performances are on January 22 and January 23 with a 7:00 P.M. curtain.

Suggested ticket donation is $5.

Click below for the ticket order form.
Saint Dominic School's Annual Spelling Bee
Saint Dominic School held its Annual Spelling Bee on December 18, 2018. Forty students participated from grades four through eight. The students spelled some very challenging words!

The spelling bee concluded with a three way tie for second place between Brooklyn Zupan (4th Gr.), Peter Tummillo (5th Gr.) and Emily Underwood (8th Gr.). The Saint Dominic School Spelling Bee winner, Sabina Talamayan (6th Gr.), will represent our school at the next level. Congratulations to all of our Spelling Bee winners! Thank you to Mrs. Fondonella and Mrs. Turnbach for moderating Saint Dominic's Spelling Bee.
Saint Dominic School's Annual Geographic Bee
On December 19, 2018, nine finalists competed in the National Geographic Bee Contest. The top scorers from Grades 6-8 on the Preliminary Geography Bee test participated in this annual competition. The students answered questions about cultural and physical geography in front of a packed crowd in the Saint Dominic School Gymnasium.

Congratulations to our nine finalists:. Jack Lamb, Leo McConnell, Emma Tolly, Carissa Cahill, Kevin Gambert, Julie Minarick, Francis Mailley, Peter Marchi-Fortin, and Anthony Pugliese. The students answered some very difficult questions, and in the final phase, Julie Minarick and Anthony Pugliese went head to head.

Congratulations are extended to eighth grader, Anthony Pugliese, who after passing the online National Geographic Bee Qualifying Test, could move on to the State Competition in April 2019. This is the third year that Anthony has won Saint Dominic School's Geographic Bee and we wish him the best of luck in the next level of the Bee! A special thank you is extended to Mrs. Tiernan who organized this year's Geographic Bee.
St. Jude's Math-A-Thon
Saint Dominic School is proud to join St. Jude Children's Research Hospital's fight against childhood cancer by participating in the St. Jude Math-A-Thon. During Catholic Schools Week (1/27/19 - 2/1/19), we hope that all families will take part in this school-wide service project to support St. Jude's. While helping those in need, students will also strengthen their math skills. Detailed information and a permission slip will be sent home during the week of January 7. Once a signed permission slip is received, students will be able to register, complete a math packet (online/paper), and send donations to St. Jude online.
Mrs. Bathmann's Message
I am so grateful to all who helped make our Blue Ribbon celebration on November 11 such a memorable event. My heartfelt thanks goes to our pastor, PTA, parents, teachers, students, and all who shared this special moment in our school's history. During the past month, Saint Dominic School has been honored at the federal, state, and local levels for being recognized as a 2018 National Blue Ribbon School of Excellence! On November 8 in Washington, DC, the U.S Department of Education presented the school with an official plaque and flag to commemorate this great accomplishment. At our school's Thanksgiving Prayer Service on November 20, a Joint Legislative Resolution was presented by Assemblyman McGuckin, an alumnus of Saint Dominic's, and Assemblyman Wolfe who noted that Saint Dominic School stands as a beacon to the heights to which education can aspire. On the local level, Mayor Ducey and the Brick Township Council declared Wednesday, November 21, 2018 to be Saint Dominic National Blue Ribbon School Day by official proclamation! Our school was honored once again on December 5 by the New Jersey Department of Education at the New Jersey State Board of Education Recognition Ceremony in Trenton. Congratulations to our entire Saint Dominic School Community!
Blue Ribbon Mass
Click below to view the Blue Ribbon Award Mass of Celebration from November 11, 2018. Use password: BlueRibbon2018
Patriot's Pen Essay Contest Winners
Each year, VFW Post #8867 sponsors the "Patriot's Pen" essay contest for middle school and high school students in Brick. Students in Mrs. Marzocca's eighth grade and Mrs. Miller's seventh grade language arts classes submitted entries on this year's topic, "Why I Honor the American Flag." We are very proud to announce our 1st, 2nd, and 3rd place winners.

First place with a prize of $300 has been awarded to Kayla Celano (8th grade). As the first place entry, Kayla's essay will advance to compete at the district level. Second place with a prize of $200 was won by Sebastian Berg (7th grade), and third place with a prize of $100 was won by Miles McFarlane (8th grade). On January 21, certificates and prizes will be presented at the Youth Awards ceremony held at the VFW Post in Brick.

Congratulations to our award-winning writers!
Saint Dominic School Takes 1st Place at St. Rose High School Invitational Scholastic Bowl
Congratulations to the Saint Dominic School Scholastic Bowl Team for their first place finish at the Fifteenth Annual St. Rose High School Invitational Scholastic Bowl on October 22, 2018. Team members competed against nine local elementary schools in one subject area: Kayla Celano (Math), Sarah Davis (Spanish), Anthony Gualano (Social Studies), Francis Mailley (Religion), Peter Marchi-Fortin (English), Thomas Meehan (Current Events), Ava Morgan (Science), Anthony Pugliese (Geography), and Harrison Smith (Spelling). The team won a $2000 tuition credit at St. Rose High School for placing first! A special congratulation goes to Francis Mailley who received a $1000 tuition credit at St. Rose High School for placing first in Religion. The students were wonderful representatives of Saint Dominic School, and they are to be congratulated for their efforts. We are so proud of the team, and we look forward to next year's competition! We also extend a special thank you to their parents for their support and enthusiasm.
Saint Dominic School Named a 2018 Blue Ribbon School
U.S. Secretary of Education Betsy DeVos recognized Saint Dominic School as a National Blue Ribbon School for 2018. We are one of just 49 non-public schools honored nationwide!

In a video message to the honorees on October 1, U.S. Secretary of Education Betsy DeVos said, "We recognize and honor your important work in preparing students for successful careers and meaningful lives. Congratulations on your students' accomplishments and for your extraordinary commitment to meeting their unique needs."

The coveted National Blue Ribbon Schools award celebrates our school's overall academic excellence and affirms the hard work of educators, families, and communities in creating safe and welcoming schools where students master challenging and engaging content.

On November 7-8, the Secretary and the Department of Education will celebrate with 300 public and 49 private school honorees at an awards ceremony in Washington, D.C.

Our sincere gratitude is extended to the community of Saint Dominic's! We could not have achieved this prestigious honor without the hard work of our faculty, staff, and students, and the loving support of our school parents and parish family.

We hope you will help us celebrate this achievement by sharing the news on social media. Please follow us on Facebook, Twitter, and Instagram and share our posts with your networks. Please use our hashtags: #BlueJayPride and #ILoveSDS
Five Catholic Schools Awarded National Blue Ribbon Status
Click below for the link to the segment at the Catholic Schools Mass when Mrs. JoAnn Tier announced the five National Blue Ribbon School winners from the Diocese of Trenton.
National Junior Honor Society Induction Ceremony
Twenty-four seventh grade students were officially inducted into the National Junior Honor Society on Wednesday, October 17. The ceremony was held in Saint Dominic's Church and a reception for the new NJHS members and their families followed in the Community Room. Congratulations, students! We are very proud of you!
Before and After Care Information
Saint Dominic School's extended care program offers supervision for our students enrolled in our 3 & 4-year-old pre-school and kindergarten through eighth grade. A safe and caring environment is provided with opportunities for peer interaction.

Supervision will be available on scheduled school days only. Before Care hours are 6:45 A.M. - 8:00 A.M. (PreK-3 & 4-year-old hours are 6:45 A.M. - 8:30 A.M.) and After Care hours are 2:50 P.M. - 6:00 P.M. (PreK-4-year-old hours are 2:30 P.M. - 6:00 P.M.)
Calendar

.
Mon Jan 21
Spirituality & Professional Development Day for Faculty
School Closed for Students
Tue Jan 22
School Play - Aladdin Jr. at 7:00 P.M.
Wed Jan 23
School Play - Aladdin Jr. at 7:00 P.M.
Fri Jan 25
Progress Reports (K-2)
Sun Jan 27
Catholic Schools Week Begins
Catholic Schools Week Mass at 9:00 A.M.
Open House from 10:30 A.M. - 12:00 P.M.
Scholastic Book Fair
Mon Jan 28
School Leadership & Volunteer Day
Bus Driver Appreciation Breakfast
Scholastic Book Fair
Scholastic Book Fair Family Night from 6:30 P.M. - 8:30 P.M.
Tue Jan 29
Open House (PreK 3 Yr. - Grade 3) from 9:00 A.M. - 11:00 A.M. & 1:00 P.M. - 2:00 P.M.
Scholastic Book Fair
Wed Jan 30
Communication Alert
Open House (PreK 4 Yr. & Grades 4-8) from 9:00 A.M. - 11:00 A.M. & 1:00 P.M. - 2:00 P.M.
Scholastic Book Fair
Thu Jan 31
Student Appreciation Day
Mega Party for PreK-8
Student Appreciation Lunch
Scholastic Book Fair
Fri Feb 1
Teacher Appreciation Day
Scholastic Book Fair
First Friday Mass at 11:00 A.M. (Gr. 6)
Early Dismissal (PreK at 12:00 P.M. & K-8 at 12:30 P.M.)
Mon Feb 4
Re-enrollment Contracts Due