<!- sidebar-file='/sites/www.stdomschool.org/web/stdom/_zumu_sidebar.html' -->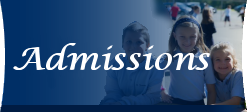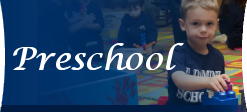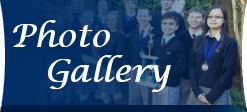 <!!!!!!!!!!!! WEATHER BUG !!!!!!!!!!!!!!!!!!!! >

Click for weather forecast <!!!!!!!!!!!! END WEATHER BUG !!!!!!!!!!!!!!!!!!!!!!>

<!!!!!!!!!!!!!!!!! TWITTER !!!!!!!!!!!!!!!!!!!!!!> Tweets by @StDomSchool <!!!!!!!!!!!!!!!!!! END TWITTER !!!!!!!!!!!!!!!!!!!!!!!!!>
Featured Video

Merry Christmas from Saint Dominic School! from St. Dominic School on Vimeo.
News and Announcements

Kindergarten and First Grade Christmas Concert
The Kindergarten and First Grade Christmas Concert will be held on Monday, December 4, at 6:30 P.M. in the Parish Center. The kindergarten and first graders are looking forward to bringing all of us the Christmas spirit. The story of the Christmas Nativity will be presented as well as performances by the Show Choir, Band, and liturgical dancers.
Patriot's Pen Essay Contest Winners
Each year, VFW Post #8867 sponsors the "Patriot's Pen" essay contest for middle school and high school students in Brick. Students in Mrs. Marzocca's eighth grade and Mrs. Miller's seventh grand language arts classes submitted entries on this year's topic, "America's Gift to my Generation." We are very proud to announce our 1st, 2nd, and 3rd place winners.
Nativity Concert at The Stable
Experience the beauty and simplicity of the first Christmas. The Story of the Birth of Jesus will be embellished with traditional Carols led by the Children's Choir, Youth Choir, Cantors, and Parish Choir. Everyone is invited to join in the singing! Follow the Carolers into the Parish Center for milk, cookies, and performances by the Show Choir, band, and liturgical dancers. The concert will be held on Sunday, December 17, at 6:00 P.M., at the stable in front of Saint Dominic's Church.
Saint Dominic Annual Spelling Bee
Saint Dominic School will hold its Annual Spelling Bee on Monday, December 18, at 9:00 A.M. in the Parish Center. Forty students will participate from grades four to eight. The students will be chosen from their homeroom Spelling Bees. The winner of the SDS Spelling Bee will represent our school at Monmouth University in March. The Bee is sponsored by the Asbury Park Press. Good luck to all of our contestants!
National Geographic Bee
On Tuesday, December 19, at 8:45 A.M., nine sixth, seventh, and eighth grade students will compete in the National Geographic Bee. The students qualified as candidates for this competition by scoring at the top of their classes in a geography test given during their social studies class. The student who wins Saint Dominic School's Geographic Bee will take a written test, and those results will determine the student's eligibility for the New Jersey Geographic Bee held in the spring. Good luck, candidates!
Saint Dominic's Takes Second Place!
Congratulations to Saint Dominic School's Eighth Grade Scholastic Bowl Team! They placed second overall at the 14th Annual St. Rose High School Invitational Scholastic Bowl held on October 23, 2017. The event was attended by 9 local elementary schools with over 80 students participating.
Father Alphonse's Christmas Spectacular (pdf)
Welcome the holiday season with the elegance and grace of Father Alphonse Stephenson. Father Alphonse provides humorous and personal anecdotes perfectly tuned to the occasion. His 42-piece orchestra skillfully performs holiday classics with passion and precision that make this spectacular evening one not to be missed. The performance will be held on December 8. Tickets will be sold after all weekend Masses or at the Rectory Office. Click below for further information and tickets.
Advent Wreath Gathering (pdf)
Each year, Saint Dominic School's P.T.A. helps families prepare for the season of Advent by hosting an Advent Wreath Gathering. This year's event will be held in the Parish Center on Sunday, December 3rd, from 1:00 P.M. - 3:00 P.M. All are welcome to make an Advent Wreath, spend time with family and friends, and be entertained by Saint Dominic's Choir. Please click below for more information and to register for this event.
Congratulations, Mrs. Tiernan!
Eighth grade teacher, Mrs. Mara Tiernan, has been selected to represent the Notre Dame Club of the Jersey Shore at the Excellence in Teaching Conference at the University of Notre Dame in South Bend, Indiana on October 13-15, 2017. Mrs. Tiernan will have the opportunity to participate in hands-on training and interactive workshops from some of the country's leading education professionals on technology and learning!

This award-winning conference is open to all teachers and administrators from Catholic, public, and private schools nationwide. It combines practical application and inspiration to empower educators to change emotionally, intellectually and psychologically.

Congratulations, Mrs. Tiernan! We are very proud of you!
Catholic High Schools Open House Dates & Admission Test Dates (pdf)
Seventh and eighth grade students are encouraged to attend the open houses at our local Catholic high schools. Each high school has its own admission/application process. Feel free to contact the high schools directly for individual questions and additional information.
Calendar

.
Today:
Mon Dec 11
P.T.A. Meeting at 7:00 P.M.
Tue Dec 12
Show Choir's Christmas Concert at WillowSprings Nursing Home
Wed Dec 13
PreK Individual Portrait Make-ups & Group/Team Pictures
Show Choir's Christmas Concert at Laurelton Nursing Home
Thu Dec 14
Confessions (Grades 7&8)
Fifth Grade to attend Harbor School's Holiday Concert
Show Choir's Christmas Concerts at Four Seasons Senior Mens Club & Meridian Nursing Home
Fri Dec 15
Communication Alert
PreK Christmas Performance at 10:00 A.M.
Sun Dec 17
Nativity Concert at the Stable at 6:30 P.M.
Mon Dec 18
SDS Spelling Bee at 9:00 A.M.
Tue Dec 19
SDS Geographic Bee at 8:45 A.M.
Thu Dec 21
Early Dismissal (PreK at 12:00 P.M. & K-8 at 12:30 P.M.)
No After Care
Fri Dec 22
Christmas Vacation
School Closed
Sun Dec 24
Christmas Eve
Mon Dec 25
Merry Christmas!
Christmas Vacation
School Closed
Tue Dec 26
Christmas Vacation
School Closed