<!- sidebar-file='/sites/www.stdomschool.org/web/stdom/_zumu_sidebar.html' -->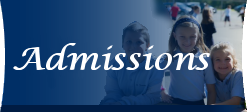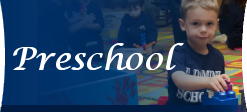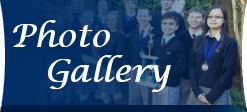 <!!!!!!!!!!!!!!!!! TWITTER !!!!!!!!!!!!!!!!!!!!!!> Tweets by @StDomSchool <!!!!!!!!!!!!!!!!!! END TWITTER !!!!!!!!!!!!!!!!!!!!!!!!!>
Featured Video

News and Announcements

5 Catholic Schools Awarded National Blue Ribbon Status
Click below for the link to the segment at the Catholic Schools Mass when Mrs. JoAnn Tier announced the 5 Blue Ribbon winners.
Saint Dominic School Named a 2018 Blue Ribbon School
U.S. Secretary of Education Betsy DeVos today recognized Saint Dominic School as a National Blue Ribbon School for 2018. We are one of just 49 non-public schools honored nationwide!

In a video message to the honorees today, U.S. Secretary of Education Betsy DeVos said, "We recognize and honor your important work in preparing students for successful careers and meaningful lives. Congratulations on your students' accomplishments and for your extraordinary commitment to meeting their unique needs."

The coveted National Blue Ribbon Schools award celebrates our school's overall academic excellence and affirms the hard work of educators, families, and communities in creating safe and welcoming schools where students master challenging and engaging content.

On November 7-8, the Secretary and the Department of Education will celebrate with 300 public and 49 private school honorees at an awards ceremony in Washington, D.C.

Our sincere gratitude is extended to the community of Saint Dominic's! We could not have achieved this prestigious honor without the hard work of our faculty, staff, and students, and the loving support of our school parents and parish family.

We hope you will help us celebrate this achievement by sharing the news on social media. Please follow us on Facebook, Twitter, and Instagram and share our posts with your networks. Please use our hashtags: #BlueJayPride and #ILoveSDS
October Lunch Menu 2018 (pdf)
Please click below for Saint Dominic School's October lunch menu and snack information.
School Portraits
Students in Grades K-7 will have their school pictures taken on Wednesday, October 3. Students may wear their school uniforms or dress-up/casual clothes. Students in the eighth grade will have graduation portraits taken on Tuesday, November 7 and PreK students will have their portraits and class pictures taken on November 7 & 8.
Fire Prevention Assemblies
On Tuesday, October 9, the Brick Township Fire Bureau and Laurelton Fire Company will visit Saint Dominic School to present this year's fire prevention campaign, "Look. Listen. Learn." After the presentation to our school's primary grades, the Laurelton fire truck will be on display for the children to explore and learn about some of the equipment utilized on the fire truck.
McTeacher's Night
Come join Saint Dominic School's faculty and staff for dinner at McDonald's, Hooper Ave., Toms River (Silverton) from 4:00 P.M. - 7:00 P.M., on Wednesday, October 10. It's sure to be a night of fun, food, laughter, and free homework passes!
New Jersey State Police Social Media Assemblies
The New Jersey State Police will present social media assemblies for fifth - eighth grade students and parents on Monday, October 15, 2018.

The student assembly will be presented during school hours. The State Police will cover topics such as social media content, avoiding inappropriate material, online privacy, predators, cyber bullying, and online conduct.

The parent assembly will be held later that evening in the school cafeteria from 7:00 P.M. - 8:30 P.M. The first half will address the dangers of online predators and cyberbullying. The second half will cover social media and the current apps and trends children are engaging in today. Parents will be shown examples of apps and websites and learn how they can monitor their child's online activity with software, hardware, and their mobile devices.
Rosary Prayer Service
The month of October is dedicated to our Blessed Mother and the Holy Rosary. Saint Dominic School's kindergarten - eighth grade students will participate in a Rosary Prayer Service on Wednesday, October 17 at 1:15 P.M. All families are welcome and encouraged to pray the rosary with our faculty, staff, and students!
National Junior Honor Society Induction Ceremony
Twenty-four seventh grade students will be officially inducted into the National Junior Honor Society on Wednesday, October 17. The ceremony will be held in Saint Dominic's Church immediately after the Rosary Prayer Service, which begins at 1:15 P.M. Parents are welcome to attend!
Seventh-Grade Parent Confirmation Meeting
On Monday, October 22, there will be a meeting for all seventh-grade parents to discuss preparations for Confirmation. The meeting will begin at 7:00 P.M. in the Community Room. This is an opportunity for parents and teachers to partner together in order to prepare the students to receive the gift of the Holy Spirit.
Halloween Dance
On Friday, October 26, Saint Dominic School's P.T.A. will sponsor a Halloween dance for all students in the seventh and eighth grades. The event will be held in the Parish Center from 7:00 P.M. until 10:00 P.M. More information will be sent home with the seventh and eighth graders prior to the event.
Saint Dominic School's Annual Halloween Parade
The annual Halloween Parade will take place on Wednesday, October 31 at 1:00 P.M. The parade will be held in the parking lot next to the PreK. Parents may line up outside the PreK classrooms, and the children will parade in a circle on the lot. All parents are invited to view the parade. Students in Grades K - 4 may wear their costumes to school. Students may not wear masks or bring any kind of look-alike guns, knives, etc., to school, even if they are part of the costume. Students in Grades 5 - 8 may dress down in "Halloween colors."
Saint Dominic's Fine Arts Activites
The Show Choir is open to all students in Grades 5 through 8. Rehearsals are held on Thursdays before school from 7:45 A.M. - 8:15 A.M. The Show Choir is a singing and dancing ensemble that performs at area nursing and care facilities, for the Christmas and spring concerts, and school Masses. Attendance at rehearsals is mandatory and will be reviewed each month.

The Bell Choir is open to all students from Grades 3 through 8. Rehearsals are held on Saturdays from 12:00 Noon - 12:30 P.M. in the choir loft.

Eighth-grade students who wish to cantor at school Masses and prayer services must sign-up and meet with Mrs. Hensley. Practice for cantors will be held on Saturdays from 12:30 P.M. - 1:30 P.M.

The Children's Choir is open to all students in Grades 1 through 8. Rehearsals are held on Wednesday mornings before school from 7:45 A.M. - 8:15 A.M. The Children's Choir sings at the 9:00 A.M. Sunday Mass as well as all school Masses and liturgical celebrations.

The Saint Dominic School Band and String Ensemble is open to all students from Grades 5 - 8. Rehearsals will be held after school from dismissal until 4:00 P.M. on Wednesdays in the music room beginning September 12th. Beginners are most welcome.

Liturgical Dancers rehearse on Fridays from 7:45 A.M.- 8:20 A.M. in the music room. Students from Grades 4 - 8 are most welcome to participate. Students dance at school Masses, the Christmas Concert, the Spring Concert, and special school liturgies. The first rehearsal will be held on September 29.

For registration information for any or all of these activites, please click below.
Before and After Care Information
Saint Dominic School's extended care program offers supervision for our students enrolled in our 3 & 4-year-old pre-school and kindergarten through eighth grade. A safe and caring environment is provided with opportunities for peer interaction.

Supervision will be available on scheduled school days only. Before Care hours are 6:45 A.M. - 8:00 A.M. (PreK-3 & 4-year-old hours are 6:45 A.M. - 8:30 A.M.) and After Care hours are 2:50 P.M. - 6:00 P.M. (PreK-4-year-old hours are 2:30 P.M. - 6:00 P.M.)
Calendar

.
Today:
Thu Oct 18
Dine to Donate Fundraiser at Bonefish Grill from 4:00 P.M. - 10:00 P.M.
Mon Oct 22
Confirmation Meeting for 7th Grade Parents at 7:00 P.M.
Wed Oct 24
3rd & 4th Grade Concert at 7:00 P.M.
Fri Oct 26
Halloween Dance for Grades 7 & 8 at 7:00 P.M.
Tue Oct 30
Communication Alert
Wed Oct 31
Halloween Parade at 1:00 P.M.
Thu Nov 1
All Saints Day Mass at 9:00 A.M. (Religion Service Club)
Winter Uniforms Begin
Fri Nov 2
All Souls Day
Early Dismissal (PreK at 12:00 P.M. & K-8 at 12:30 P.M.)