<!- sidebar-file='/home/sites/www.stdomschool.org/web/stdom/_zumu_sidebar.html' -->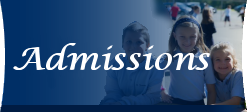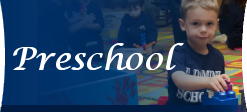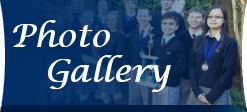 <!!!!!!!!!!!! WEATHER BUG !!!!!!!!!!!!!!!!!!!! >

<!!!!!!!!!!!! END WEATHER BUG !!!!!!!!!!!!!!!!!!!!!!>

<!!!!!!!!!!!!!!!!! TWITTER !!!!!!!!!!!!!!!!!!!!!!> <!!!!!!!!!!!!!!!!!! END TWITTER !!!!!!!!!!!!!!!!!!!!!!!!!>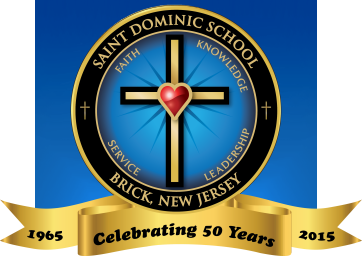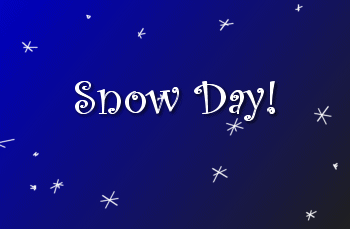 <!!!!!!!!!!!!!!!! CHANGE TEXT BELOW !!!!!!!!!!!!!!!> <! TODAY, TUE JANUARY 27, 2015
<! SCHOOL IS CLOSED!
<! ENJOY THE SNOW!
School will be closed on Tuesday, January 27, 2015.
Open House for PreK 3 Yr. and Grades K-3 has been
rescheduled for Tuesday, February 3, 2015,
from 9:00 A.M.-11:00 A.M. and 1:00 P.M.-2:00 P.M.
<!!!!!!!!!!!!!!!! DO NOT CHANGE BELOW !!!!!!!!!!!!>
Featured Video

St. Dominic School Song from St. Dominic School on Vimeo.
News and Announcements

Our School Celebrates 50 Years of Excellence (pdf)
Come celebrate Saint Dominic School's 50th Anniversary! Our anniversary celebration will begin during Catholic Schools Week (January 25-30, 2015) and will continue throughout the calendar year of 2015! Please click here for the list of events and activities to kick-off our 50th Anniversary.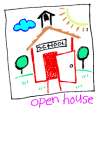 Open House & Registration (pdf)
Saint Dominic School will host Open House events on January 25th from 1:30 P.M. - 3:00 P.M., and January 27th & 28th from 9:00 A.M. - 11:00 A.M. and 1:00 P.M. - 2:00 P.M. Take a school tour and see academically excellent Catholic education in a 21st Century learning environment! Click here for more information.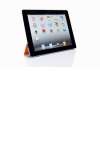 iPad & Tablet Instruction & Troubleshooting Class
Saint Dominic School's Technology Club will be presenting an individualized iPad/tablet instruction and troubleshooting class on Tuesday, February 10th & Wednesday, February 11th. Both classes will run from 3:30 – 4:30 PM and be held in the Saint Dominic School Library/Media Center. All attendees are encouraged to bring their own devices. To register, please call the School Office at 732-840-1412 ext. 24.
Saint Dominic School Teams Win New Jersey Stock Market Game
Saint Dominic School is proud to announce that a team of seventh grade students has won first place in the Middle School Southern Division of the fall session of the New Jersey Stock Market Game!
National Geographic Bee
On January 20th at 9:30 A.M., nine sixth, seventh, and eighth grade students will compete in the National Geographic Bee. The students qualified as candidates for this competition by scoring at the top of their classes in a geography test given during their social studies class. The student who wins Saint Dominic School's Geographic Bee on January 20th will take a written test, and those results will determine the student's eligibility for the New Jersey Geographic Bee held in the spring. Good luck, candidates!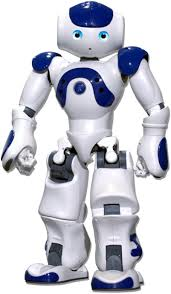 Saint Dominic School Expands STEM Program!
Everywhere you look, another mention is being made of the importance of science, technology, engineering, and math (STEM) in education in order for students to be successful in the 21stCentury. STEM education creates critical thinkers, increases science literacy, and enables the next generation of innovators. In order to enhance our STEM curriculum, Saint Dominic School recently purchased a 58-cm tall humanoid robot named NAO (pronounced "now") from Aldebaran Robotics.
Calendar

.
Today:
Tue Jan 27
School Closed due to Snowstorm
Open House/Registration for PreK-Gr. 3 has been rescheduled for Tuesday, February 3rd.
Scholastic Book Fair
Wed Jan 28
Open House (PreK-4Yr. & Gr. 4-8) from 9:00 A.M.-11:00 A.M. & 1:00 P.M.-2:00 P.M.
Registration for New Families (PreK-8) from 9:00 A.M.-1:00 P.M.
Scholastic Book Fair
Thu Jan 29
Student Appreciation Day
Mega Party for PreK-8: Grades 3 & 4 at 8:35 A.M., Grades 1 & 2 at 9:20 A.M., PreK and K at 10:05 A.M., Grades 5 & 6 at 10:50 A.M., Grades 7 & 8 at 11:35 A.M.
50th Anniversary Cafeteria Table Decorating Contest
Students treated to lunch
Afternoon at the Movies (Grades K-2)
Bingo (Grades 3-8)
Scholastic Book Fair
Scholastic Book Fair Family Night from 6:30 P.M. - 8:30 P.M. in Community Room
Fri Jan 30
Teacher Appreciation Day
Scholastic Book Fair
Early Dismissal (PreK at 12:00 P.M. & K-8 at 12:30 P.M.)
P.T.A. Annual Gift Auction at the Woodlake Country Club
Tue Feb 3
Open House(PreK-Gr. 3)from 9:00 A.M.-11:00 A.M. & 1:00 P.M.-2:00 P.M.
Registration for New Families (PreK-8) from 9:00 A.M.-1:00 P.M.
Thu Feb 5
Re-enrollment Contracts Due
Fri Feb 6
First Friday Mass at 11:00 A.M. (Gr. 4)
Valentine Dance for Grades 7 & 8 at 7:00 P.M.
Sat Feb 7
Father/Daughter Dance
Sun Feb 8
First Reconciliation at 2:00 P.M. (Gr. 2)
Mon Feb 9
Confirmation Meeting for 7th Grade Parents at 7:00 P.M.
Tue Feb 10
P.T.A. Board Meeting at 7:00 P.M.