<!- sidebar-file='/sites/www.stdomschool.org/web/stdom/_zumu_sidebar.html' -->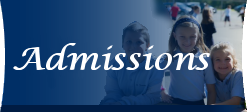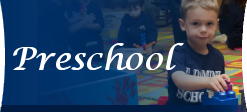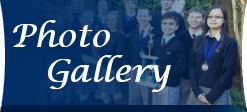 <!!!!!!!!!!!! WEATHER BUG !!!!!!!!!!!!!!!!!!!! >

Click for weather forecast <!!!!!!!!!!!! END WEATHER BUG !!!!!!!!!!!!!!!!!!!!!!>

<!!!!!!!!!!!!!!!!! TWITTER !!!!!!!!!!!!!!!!!!!!!!> Tweets by @StDomSchool <!!!!!!!!!!!!!!!!!! END TWITTER !!!!!!!!!!!!!!!!!!!!!!!!!>
Featured Video

Brand New Year 2017-2018 from St. Dominic School on Vimeo.
News and Announcements

Saint Dominic's Takes Second Place!
Congratulations to Saint Dominic School's Eighth Grade Scholastic Bowl Team! They placed second overall at the 14th Annual St. Rose High School Invitational Scholastic Bowl held on October 23, 2017. The event was attended by 9 local elementary schools with over 80 students participating.
3rd & 4th Grade Concert
Join the third and fourth grade students "On Holy Ground" on Wednesday, November 15, as they perform songs of praise. The concert begins at 7:00 P.M. in the Parish Center. The concert includes "The Creation Song," "The Song at The Center," "Halle Halle Halle," "Thanks Be To God," "Go Down Moses," "Every Move I Make," "Trading My Sorrows," and "Who Will Speak." Drums, hand bells, recorders, puppets, and props will have you delightfully inspired and entertained.
Thanksgiving at Saint Dominic School
Thanksgiving will be celebrated with traditional Saint Dominic School events. Our students will participate in a variety of service projects, such as collecting food for the St. Vincent DePaul Food Pantry, decorating grocery bags, creating Thanksgiving cards and table decorations, and providing financial assistance to those less fortunate. Our third grade students will dress as Pilgrims and Indians and host a Thanksgiving Feast for their friends from the Harbor School on Monday, November 20. The Harbor School provides a safe and nurturing educational environment for students with special needs. On November 21, we will hold a Thanksgiving Prayer Service at 2:00 P.M. in Saint Dominic's Church, and on November 22, the annual pre-Thanksgiving Student Council Pep Rally will take place in the gym at 10:30 A.M. All families are welcome to join us for these holiday events!
P.T.A. Thanksgiving Pie Sale (pdf)
Save time and avoid the crowds this year! Pre-order your Delicious Orchards pies for Thanksgiving from the P.T.A. Simply place your pie order by November 9 and pick it up at school on Tuesday, November 21, between 2:30 P.M. and 6:30 P.M. in the Parish Center. Choices are: Apple, Mince, Pumpkin, Pecan, Cherry. Click below for pie order form.
Stockings for Soldiers
Saint Dominic School's National Junior Honor Society is working in conjunction with the Brick American Legion Auxiliary who is sponsoring their 4th Annual Stockings for Soldiers fundraiser for our brave men and women serving overseas who will not be home for the holidays.
Father Alphonse's Christmas Spectacular (pdf)
Welcome the holiday season with the elegance and grace of Father Alphonse Stephenson. Father Alphonse provides humorous and personal anecdotes perfectly tuned to the occasion. His 42-piece orchestra skillfully performs holiday classics with passion and precision that make this spectacular evening one not to be missed. The performance will be held on December 8. Tickets will be sold after all weekend Masses or at the Rectory Office. Click below for further information and tickets.
Advent Wreath Gathering (pdf)
Each year, Saint Dominic School's P.T.A. helps families prepare for the season of Advent by hosting an Advent Wreath Gathering. This year's event will be held in the Parish Center on Sunday, December 3rd, from 1:00 P.M. - 3:00 P.M. All are welcome to make an Advent Wreath, spend time with family and friends, and be entertained by Saint Dominic's Choir. Please click below for more information and to register for this event.
Saint Dominic Yearbook (pdf)
It is time to order your 2017-2018 Saint Dominic yearbook! This year the ordering process will be entirely online. If you order now through November 15, you will pay $35, which is the same as last year's price; but this year the yearbook is 16 pages longer and will contain a QR code to capture events not featured in the yearbook! For an additional $10 you can order an e-yearbook.

Please note that nameplates are a special component reserved for our graduates although the information appears on the online order form.

Order soon because after November 15, the price goes up to the regular price of $40 and after December 15, a $5 additional fee will be added. January 15 will be the last day for all orders.

Please click here for flyer and ordering information.
Congratulations, Mrs. Tiernan!
Eighth grade teacher, Mrs. Mara Tiernan, has been selected to represent the Notre Dame Club of the Jersey Shore at the Excellence in Teaching Conference at the University of Notre Dame in South Bend, Indiana on October 13-15, 2017. Mrs. Tiernan will have the opportunity to participate in hands-on training and interactive workshops from some of the country's leading education professionals on technology and learning!

This award-winning conference is open to all teachers and administrators from Catholic, public, and private schools nationwide. It combines practical application and inspiration to empower educators to change emotionally, intellectually and psychologically.

Congratulations, Mrs. Tiernan! We are very proud of you!
Catholic High Schools Open House Dates & Admission Test Dates (pdf)
Seventh and eighth grade students are encouraged to attend the open houses at our local Catholic high schools. Each high school has its own admission/application process. Feel free to contact the high schools directly for individual questions and additional information.
Calendar

.
Mon Nov 20
Third Grade Thanksgiving Feast
Tue Nov 21
Thanksgiving Prayer Service at 2:00 P.M.
Thanksgiving Pie Pick-up from 2:30 P.M. - 6:30 P.M. in the Parish Center
Wed Nov 22
School Pep Rally at 10:30 A.M.
Students Dress in Blue & White
Early Dismissal (PreK at 12:00 P.M. & K-8 at 12:30 P.M.)
No After Care
Thu Nov 23
Happy Thanksgiving!
Thanksgiving Recess
Fri Nov 24
Thanksgiving Recess
Mon Nov 27
First Reconciliation Meeting for 2nd Grade Parents at 7:00 P.M.
Thu Nov 30
Communication Alert
Fri Dec 1
End of First Trimester
First Friday Mass at 11:00 A.M. (Gr. 7)
Early Dismissal (PreK at 12:00 P.M. & K-8 at 12:30 P.M.)
Sun Dec 3
Advent Wreath Gathering at 1:00 P.M. in the Parish Center