<!- sidebar-file='/home/sites/www.stdomschool.org/web/stdom/_zumu_sidebar.html' -->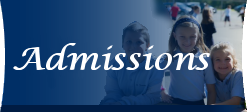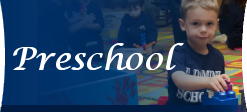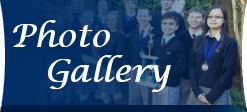 <!!!!!!!!!!!! WEATHER BUG !!!!!!!!!!!!!!!!!!!! >

<!!!!!!!!!!!! END WEATHER BUG !!!!!!!!!!!!!!!!!!!!!!>

<!!!!!!!!!!!!!!!!! TWITTER !!!!!!!!!!!!!!!!!!!!!!> <!!!!!!!!!!!!!!!!!! END TWITTER !!!!!!!!!!!!!!!!!!!!!!!!!>

Featured Video

2016 - 2017 The Best Year Of Our Lives from St. Dominic School on Vimeo.
News and Announcements

Catholic High School Open House Dates and Admission Test Dates (pdf)
Halloween Costume Drive
The Religion Service Club is sponsoring a Halloween Costume Drive from October 17th to October 21st. If you have a gently used costume or you would like to donate a new costume, it would be greatly appreciated. We will be donating the costumes to children from Our Lady of Mount Carmel in Asbury Park. Costume size can range from kindergarten to eighth grade.
Principal and Assistant Principal Coffee Hour
Mrs. Bathmann and Mrs. Tonkovich will host a Principal & Assistant Principal Coffee Hour on October 18th, at 8:30 A.M. in the Community Room. Parents are welcome to share a morning of cake, coffee, and conversation. Please click below to register for this event.
Rosary Prayer Service
The month of October is dedicated to our Blessed Mother and the Holy Rosary. On Wednesday, October 19th, at 1:30 P.M. our kindergarten - eighth grade students will participate in a Rosary Prayer Service. All families are welcome and encouraged to pray the rosary with our faculty, staff, and students!
NJHS Induction Ceremony
Twenty-five seventh and eighth grade students will be officially inducted into the National Junior Honor Society on Wednesday, October 19th. The ceremony will be held in Saint Dominic's Church immediately after the Rosary Prayer Service, which will begin at 1:30 P.M. Parents are welcome to attend!
Virtus Presentation
On Wednesday, October 19, 2016, "Virtus-Protecting God's Children" training will be offered at Saint Dominic School in the Community Room. In 2004, a mandate from the Catholic Conference of Bishops was handed down, instructing all parishes to take every step possible to insure the safety of our children. All new teachers, substitutes, and volunteers are required to attend the program. To register, simply go online to
www.virtusonline.org
. If you have any questions, please call Mrs. Tonkovich at 732.840.1412 x30.
3rd and 4th Grade Concert
Sing and Celebrate America! The third and fourth graders are preparing an All American Concert of patriotic songs and a medley of American popular songs from the 1900's through the 1950's to be held on Wednesday, October 26th. The children will be accompanied by professional musicians. Don't miss this evening of toe-tapping favorites and American pride!

The students will perform two concerts: 10:00 A.M. for the faculty, students, and staff of the Harbor School in Eatontown, and 7:00 P.M. for families and guests.

Please mark your calendar and join us on Wednesday, October 26th, at 7:00 P.M. in the Parish Center.
Saint Dominic School's Annual Halloween Parade
The annual Halloween Parade will take place on Monday, October 31st, at 1:00 P.M. The parade will be held in the parking lot next to the PreK. Parents may line up outside the PreK classrooms, and the children will parade in a circle on the lot. All parents are invited to view the parade.

Students in Grades K - 4 may wear their costumes to school. Students may not wear masks or bring any kind of look-alike guns, knives, etc., to school, even if they are part of the costume. Students in Grades 5 - 8 may dress down in "Halloween colors."

The Religion Service Club will be asking for donations that day from Grades 5-8 for a worthy cause.
Thanksgiving Food Gathering
Saint Dominic School's Student Council is sponsoring a Thanksgiving Food Gathering the week of November 1st - November 11th. All students are asked to bring in food items to be donated to the St. Vincent de Paul Society Food Pantry. The donated items will be made into baskets for families in need.

Please click below for suggested items.
Thanksgiving Pie Sale (pdf)
Pre-order your Delicious Orchards Thanksgiving pies from Saint Dominic School's P.T.A. Simply complete the form below and send to the school office by November 9th. Pies will be available for pick-up on Tuesday, November 22nd, between 2:30 P.M. and 6:30 P.M., in the Parish Center.

Please click below for pie order form.
Advent Wreath Gathering (pdf)
Each year, the P.T.A. helps families prepare for the season of Advent by hosting an Advent Wreath Gathering. This year's event will be held in the Parish Center on Sunday, November 20th from 1:00 P.M. - 3:00 P.M. All are welcome to make an Advent Wreath, spend time with family and friends, and be entertained by Saint Dominic's Choir.

Please click below for more information and to register for this event.
2016 - 2017 Yearbooks
Now is the time to order your copy of the Saint Dominic School 2016-2017 Saint Dominic School Yearbook. Yearbooks can be easily ordered by mail or online by going to
www.smart-pay.com
. All yearbooks must be ordered by November 30th.
Calendar

.
Today:
Thu Oct 27
Saint John Vianney High School's Open House from 7:00 P.M. - 9:00 P.M.
Fri Oct 28
Halloween Dance for Grades 7 & 8 at 7:00 P.M.
Communication Alert
Sat Oct 29
CBA Entrance Exam at 8:00 A.M.
Mon Oct 31
Halloween Parade at 1:00 P.M.
Tue Nov 1
All Saints Day
Winter Uniforms Begin
Thanksgivng Food Drive Begins
Wed Nov 2
All Souls Day
Thu Nov 3
Diocesan Professional Development Day for Faculty
School Closed for Students
Fri Nov 4
First Friday Mass at 11:00 A.M. (Gr. 6)
Sat Nov 5
Catholic High School Placement Test
Mon Nov 7
Early Dismissal (PreK at 12:00 P.M. & K-8 at 12:30 P.M.
Confirmation at 4:00 P.M.
Tue Nov 8
Election Day
Wed Nov 9
Thanks for Giving Blood Drive from 2:00 P.M. - 7:00 P.M. (Community Room)
Thu Nov 10
PreK Individual Portraits & Class Pictures