<!- sidebar-file='/home/sites/www.stdomschool.org/web/stdom/_zumu_sidebar.html' -->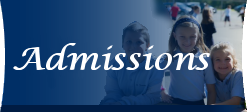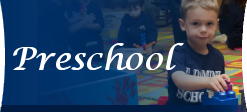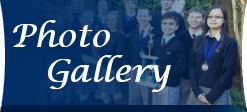 <!!!!!!!!!!!! WEATHER BUG !!!!!!!!!!!!!!!!!!!! >

<!!!!!!!!!!!! END WEATHER BUG !!!!!!!!!!!!!!!!!!!!!!>

<!!!!!!!!!!!!!!!!! TWITTER !!!!!!!!!!!!!!!!!!!!!!> <!!!!!!!!!!!!!!!!!! END TWITTER !!!!!!!!!!!!!!!!!!!!!!!!!>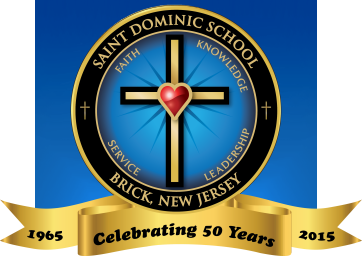 Featured Video

St. Dominic School Song from St. Dominic School on Vimeo.
News and Announcements

Care Of Creation Mass (pdf)
The Catholic faithful and all people of good will throughout the Diocese of Trenton are invited to take part in the local observance of the newly-designated World Day of Prayer for the Care of Creation, Tuesday, Sept. 1. On that day, Bishop David M. O'Connell, C.M., will celebrate Mass at 7:30 p.m. in Our Lady Star of the Sea Chapel of St. Denis Parish – the "Beach Chapel" – at 554 E. Main St., Manasquan. Click below for more information.
50th Anniversary Car Raffle
Tickets for the Infiniti Q50 Car Raffle are sold out! The Car Raffle was a huge success thanks to the Lennon Family and Circle Infiniti, the Car Raffle Committee, and Saint Dominic families and parishioners! The winning ticket will be drawn at Saint Dominic School's 50th Anniversary Dinner Dance on October 4, 2015 at the Crystal Point Yacht Club in Point Pleasant. Good luck to all who purchased tickets!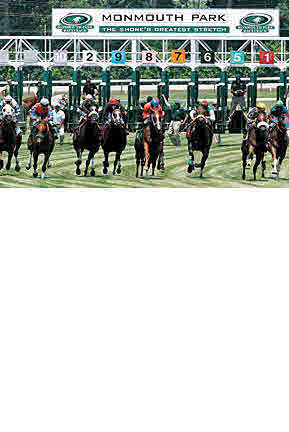 A Day at the Races (pdf)
A Day at the Races at Monmouth Park Race Track will be held on Sunday, August 30th. Pack a picnic and spend a beautiful summer day with family and friends. Monmouth Park's picnic area will be reserved for Saint Dominic families and alumni. Tickets are $10 for adults and $5 for children ages 12 and under. Please contact Brittany Gallahue (Class of 2007) at sdsdayattheraces@gmail.com to reserve your tickets.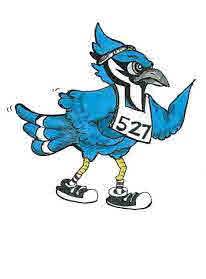 Blue Jay 5K (pdf)
Join us in celebrating Saint Dominic School's 50th Anniversary with a 5K run through Ocean County Park on Saturday, September 19, 2015 at 9:00 A.M. To register, complete the form linked below or visit
www.eliteracingsystems.com
. Participants who register by September 18th will receive a Blue Jay 5K t-shirt.
Saint Dominic School's 50th Anniversary Fall Picnic (pdf)
Saint Dominic School will host a 50th Anniversary Fall Picnic on Saturday, October 3, 2015, from 12:00 Noon until 5:00 P.M. The Fall Picnic will be held on the sports field behind the school. Tickets will be sold during Back to School Nights on September 15th & 16th, and after all weekend Masses on September 19th, 20th, 26th & 27th.
50th Anniversary Mass & Dinner Dance
On Sunday, October 4th, Bishop David M. O'Connell will celebrate a special 50th Anniversary Mass of Thanksgiving at 12:00 Noon in Saint Dominic Church. In the evening, a Dinner Dance will be held at the Crystal Point Yacht Club in Point Pleasant. Tickets for the Dinner Dance may be reserved by clicking on the link below and completing the ticket order form. A Memory Book will be created commemorating this event. Details for placing a congratulatory message or ad in this 50th Anniversary keepsake are also linked below.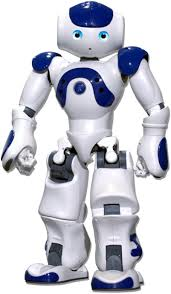 Saint Dominic School Expands STEM Program!
Everywhere you look, another mention is being made of the importance of science, technology, engineering, and math (STEM) in education in order for students to be successful in the 21stCentury. STEM education creates critical thinkers, increases science literacy, and enables the next generation of innovators. In order to enhance our STEM curriculum, Saint Dominic School recently purchased a 58-cm tall humanoid robot named NAO (pronounced "now") from Aldebaran Robotics.
Calendar

.
Tue Sep 1
Faculty & Staff Orientation
Tue Sep 8
School Opens for Grades 1-8
Time Capsule Ceremony at 10:00 A.M.
Communication Alert
12:30 P.M. Dismissal
Kidstuff Book Sale Begins
Wed Sep 9
Kindergarten Orientation for Parents
Thu Sep 10
Kindergarten Begins (A-L)
PreK 3 Yr. Orientation
Before & After Care Begins
Fri Sep 11
Kindergarten Begins (M-Z)
PreK 4 Yr. Orientation
Opening School Mass at 11:00 A.M. (Student Council)