<!- sidebar-file='/home/sites/www.stdomschool.org/web/stdom/_zumu_sidebar.html' -->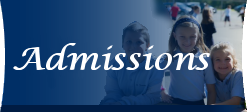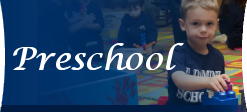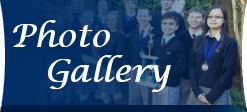 <!!!!!!!!!!!! WEATHER BUG !!!!!!!!!!!!!!!!!!!! >

<!!!!!!!!!!!! END WEATHER BUG !!!!!!!!!!!!!!!!!!!!!!>

<!!!!!!!!!!!!!!!!! TWITTER !!!!!!!!!!!!!!!!!!!!!!> <!!!!!!!!!!!!!!!!!! END TWITTER !!!!!!!!!!!!!!!!!!!!!!!!!>

Featured Video

A Look Back at the 2015-2016 School Year from St. Dominic School on Vimeo.
News and Announcements

Opening School Schedule for the 2016-2017 School Year (pdf)
Back to School Nights
Back to School Nights are scheduled for September 13th and 14th. Parents of students in PreK through third grade are asked to attend on Tuesday, September 13th, and parents of students in fourth through eighth grade are asked to attend on Wednesday, September 14th. The program for both nights will begin with a general meeting in the Parish Center at 7:00 P.M. followed by classroom visits and presentations.
Saint Dominic School Wins Anti-Litter Mascot Contest
Last spring, Mrs. Liguori was asked to participate in the Brick Township Anti-Litter Mascot Contest, which was open to all schools in Brick Township. Students worked as a collaborative group and took into consideration their local environment when creating an idea for the mascot. We are excited to announce that our school design was chosen!
Saint Dominic School Alumni and Current Student Perform in BCCT's Summer Production
Each summer, Brick Community Center Theater (BCCT) presents their largest-scale production of the year aimed at entertaining and promoting a love for the performing arts and live theater in our community.
SDS Girls Soccer Team Tryouts
Announcing tryouts for Saint Dominic School Girls Soccer team for grades 5 - 8. The coaches for this school year are David and Colleen Nase. The Saint Dominic's Sports League would like to wish them a successful soccer season!
Mrs. Arnold Appointed to the Board of NJAET
In January 2016, Mrs. Arnold was the winning recipient of the Dave Cochran Award of Excellence from the New Jersey Association for Educational Technology (NJAET) and received a $1000 grant to implement a science, technology, engineering and math (STEM) based project at Saint Dominic School.
Calendar

.
Wed Aug 31
Faculty & Staff Orientation
Tue Sep 6
School Opens for Grades 1-8
Communication Alert
12:30 P.M. Dismissal
Wed Sep 7
Kindergarten Orientation for Parents
Thu Sep 8
Kindergarten Begins (A-L)
PreK 3 Yr. Orientation
Before & After Care Begins
Fri Sep 9
Kindergarten Begins (M-Z)
PreK 4 Yr. Orientation
Opening School Mass at 11:00 A.M. (Student Council)