<!- sidebar-file='/sites/www.stdomschool.org/web/stdom/_zumu_sidebar.html' -->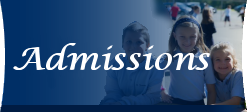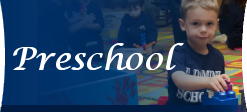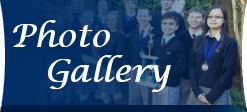 <!!!!!!!!!!!!!!!!! TWITTER !!!!!!!!!!!!!!!!!!!!!!> Tweets by @StDomSchool <!!!!!!!!!!!!!!!!!! END TWITTER !!!!!!!!!!!!!!!!!!!!!!!!!>
Featured Video

News and Announcements

Wellness Presentation
On Monday, April 23, Mrs. Egbert, a former parent and health educator, will be speaking to our sixth, seventh, and eighth grade students about the importance of eating fruits and vegetables, and how to easily incorporate them into their diets to achieve optimal health.

Thank you in advance to Mrs. Egbert for coming back to Saint Dominic School and sharing her expertise with our students!
Diocesan Day of Service (pdf)
Saint Dominic School will participate in the Diocese of Trenton's Day of Service on Friday, April 27. Our students will participate in a variety of community service activities and projects. We will host a breakfast for our first responders in the Community Room and collect donations for "Hearts to Hospitals."

Hearts to Hospitals - Thirty-one Catholic elementary schools in the Diocese of Trenton will be participating in a service project in which the beneficiaries will be sick children and their families in about a dozen hospitals spanning Burlington, Mercer, Monmouth and Ocean Counties.

This year, the Diocese's Catholic Schools Day of Service - an annual effort first launched in 2015 - will feature the collection of gift cards and new items that will be donated to participating hospitals with the aim of making time spent there by young patients and their families more comfortable and pleasant. With the key focus of children helping children, the 2018 campaign has as its theme "Hearts to Hospitals: Hearts to Lead - Hands to Help."

Among the desired items to be collected are coloring books, art supplies, small toys, small stuffed animals (no larger than eight inches), books, games and crafts. Other requested items include gift cards for convenience stores, restaurants, coffee shops, gas stations, and grocery stores in any denomination. Candy or "goodie bags" will be collected and assembled as well for hospital staff who work with the children.

Please click below for list of suggested items.

Collections will conclude by April 27, the official Day of Service, when students in all of the schools will work together to assemble the donated items and package them into gift bags for the hospital patients. Those packages will then be delivered to the participating hospitals the week of April 29.
First Holy Communion
Our second graders will receive the Body of Christ for the very first time on Saturday, April 28, at 10:00 A.M. Please keep the children in your prayers during this joyous event. May God bless them on this special First Holy Communion Day. We wish them many more days of meeting the Lord at the Eucharistic banquet!
Mrs. Liberatore Named an Osmo Ambassador
Osmo is a unique educational gaming accessory that opens up your iPad to the infinite possibilities of physical play. Crafted with reflective artificial intelligence, Osmo's advanced technology bridges the real and digital realms. More than 25,000 schools use Osmo to change the way kids collaborate, create, think critically, and communicate.To date, Osmo has been named one of Time Magazine's Best Inventions, is a Parents' Choice award winner, and a winner of the prestigious Oppenheim award.

Osmo Ambassadors make up the part of the Osmo Community that is truly passionate about the uses and benefits that Osmo brings to schools. These educators understand the impact Osmo can have on student engagement and classroom curriculum. In exchange for this representation, Osmo provides their ambassadors with support, experiences, and rewards that take their Osmo engagement to the next level.

Congratulations, Mrs. Liberatore, for being selected as an Osmo Ambassador!
Diocesan Tuition Assistance For 2018-2019 School Year - Round 2 (pdf)
The Diocese of Trenton is offering a second opportunity to apply for tuition assistance. Although most of the funding for tuition assistance is awarded during the first round, parents are encouraged to apply during "Round 2" if they were unable to apply previously or have had a change in their financial situation. Applications denied tuition assistance in Round 1 will be automatically reconsidered in Round 2.
To apply for assistance for the 2018-2019 school year, go to
https://online.factsmgt.com/aid
, log into your FACTS account and click on the link to apply for financial aid. For information regarding the financial aid process and the documents needed to complete an application, please click below.
It is recommended that applications be submitted as soon as possible.
The deadline to apply for this assistance for the 2018-2019 school year is May 18, 2018
.
BlueClaws Family Night (pdf)
Blue Jays and BlueClaws... Perfect together! Grab your Blue Jays, young and old, for a fun-filled night at a BlueClaws game at First Energy Park on Tuesday, May 22.
Barnes and Noble Night - Save the Date!
Saint Dominic School's P.T.A. will host a Barnes & Noble Night on Thursday, May 31, from 6:00 P.M. to 9:00 P.M.

r>Please visit Barnes & Noble in Brick Plaza to purchase required summer reading books and support our P.T.A. Barnes & Noble will give a percentage of all sales to Saint Dominic School's P.T.A.! Mrs. Bathmann, Mrs. Tonkovich, and several teachers will read to the younger students at 6:00 P.M. in the young readers section.

The required summer reading lists will be emailed to all parents and posted on the teachers' webpages prior to Barnes & Noble Night.

When purchasing summer reading books, consider dining with your family at Jersey Mike's or Applebee's. A portion of all orders placed between 4:00 P.M. - 8:00 P.M. at Jersey Mike's, and between 11:00 A.M. and 9:00 P.M. at Applebee's will be donated to our school! In order for Saint Dominic School's P.T.A. to receive the proceeds, you must print out the flyers below.

Thank you for your support of Saint Dominic School's P.T.A.!
Summer Programs
Saint Dominic School teachers hold several summer programs available for Saint Dominic School students. Please click below for information on each program.
The Jersey JAGZ Summer Basketball Camp (pdf)
The Jersey JAGZ is running a summer basketball camp at Saint Dominic's. Students can challenge themselves to be better players with an emphasis on fundamentals, skill development, and teamwork.
Scholastic Team wins 8 Medals at Donovan Catholic High School's Scholastic Olympics
Saint Dominic School's 7th Grade Scholastic Team recently participated in the Twenty-Fifth Annual Donovan Catholic High School Scholastic Olympics. The event, held on March 13, 2018, was attended by 13 local parochial and public elementary schools, with over 200 students participating.

A special note of congratulations is extended to Peter Marchi-Fortin for receiving the gold medal in English, Sarah Davis for receiving the gold medal in technology, Searra VanDerveer for receiving the gold medal in music, Allison Vinsko for receiving the silver medal in technology, Anthony Gualano for receiving the bronze medal in social studies, Daniel Martin for receiving the bronze medal in art, Emily Wojciak for receiving the bronze medal in music, and Harrison Smith for receiving the bronze medal in spelling.

We would like to extend a special thank you to all of the parents who came to support our academic competitors at Donovan Catholic High School. The students are wonderful examples of academic success at Saint Dominic School, and they are to be congratulated for their efforts. We are so proud of the entire team, and we look forward to next year's competition!
Eighth Grade Student Receives RBC Mercy Scholarship
Eighth grade student, Andrew Laumbach, was chosen as a Mercy Scholar at Red Bank Catholic High School. The Mercy Scholar Scholarship program recognizes a student from each sending Catholic school for the following Mercy Core Values: academic excellence, formation of the whole person, service to others, and a sense of purpose. For this honor, Andrew will receive a scholarship valued at half tuition for each of his four years at Red Bank Catholic. Congratulations, Andrew!
Student Accepted into the Marine Academy of Technology and Environmental Science (MATES)
Congratulations to eighth grade student, Danielle Murat, on her acceptance to the Marine Academy of Technology and Environmental Science (MATES). Danielle was selected to attend based on her outstanding academic record and her performance on the MATES entrance exam.

The Marine Academy of Technology and Environmental Science is a public high school administered by the Ocean County Vocational Technical School district. MATES is designed to give its students a rigorous academic curriculum with concentration in the areas of math, science and technology. The school exists within the community to provide a challenging, unique, hands-on learning experience for students interested in pursuing a math or science-related career. Congratulations, Danielle!
Ranney School Awards Merit Scholarship to Eighth Grade Student
Eighth grade student, Alexandra Talamayan, was named a Ranney Scholar and awarded a $2500 merit scholarship each year for four years. As a Ranney Scholar, Alexandra is considered to be a role model for her peers, demonstrating a considerable focus on academic achievement, citizenship, and commitment to developing her talents in an array of extracurricular pursuits. Alexandra was selected among a competitive and talented pool of applicants for her scholarship proposal, academic achievements, and standardized test scores. Congratulations, Alexandra!
Anthony Pugliese Named New Jersey National Geographic State Bee Semifinalist by National Geographic Society
Seventh grade student, Anthony Pugliese, is one of the semifinalists eligible to compete in the 2018 New Jersey National Geographic State Bee! The contest will be held at Rowan University in Glassboro on Friday, April 6, 2018.
Saint Dominic School Alumna Named Valedictorian
Saint Dominic School alumna, Alexandria Fazzari, has been named the valedictorian for the Saint Rose High School Class of 2018! The honor of being named valedictorian is conferred upon the student who earned the highest grade point average in the graduating class over seven semesters of coursework at Saint Rose High School.

Alexandria will deliver her valedictory address during graduation exercises on June 5, 2018. Congratulations, Alexandria! The administration, faculty and staff of Saint Dominic School are very proud of you!
Trinity Hall Awards Scholarship to Saint Dominic School Student
Eighth grade student, Catherine Closkey, was awarded a merit scholarship in the amount of $20,000 to be distributed equally over the course of four years at Trinity Hall. Catherine earned the scholarship for being among the strongest applicants to the Class of 2022. Congratulations, Catherine!
Eighth Grade Student Named Casey Fellow at Red Bank Catholic High School
Eighth grade student, Catherine Closkey, was chosen to receive the distinguished Casey Fellow Scholarship at Red Bank Catholic. Students chosen as Casey Fellows are recognized not only for their academic achievement but also for their student potential as they meet and master intellectual challenge as well as explore the numerous opportunities Red Bank Catholic has to offer them. For this honor, Catherine will receive a scholarship of $10,000 each year for four years, while maintaining a 3.5 GPA or higher. Congratulations, Catherine!
Saint Rose High School Awards Eighth Grade Student with a Half-Tuition Scholarship
Nicolo Secul, an eighth grade Saint Dominic School student, is the recipient of a half-tuition scholarship in the amount of $6,250 for the academic year 2018-2019. Nicolo was awarded this scholarship for earning the highest score on the High School Placement Test administered at Saint Rose High School and in recognition of his academic ability as well as the strength of his academic preparation at Saint Dominic School. Congratulations, Nicolo!
Three Students Receive Fournier Scholarship at Saint Rose High School
Catherine Closkey, Molly MacIsaac, and Matthew Wolfe were awarded the Fournier Scholars tuition grant of $500 annually at Saint Rose High School. They received this scholarship based on their strong academic records and test scores, which made them eligible for AP World History or Project Lead the Way Engineering. Congratulations, Catherine, Molly, and Matthew!
Donovan Catholic Welcomes Saint Dominic School Students to the Veritas Scholar Program
Sarah Ebinger and Vincent Coburn have been accepted into Donovan Catholic's Veritas Program and were awarded scholarships of $1000 each year for four years, while Veritas Scholar Program expectations are maintained. The Veritas Scholar Program, a fast-tracked, educational curriculum for academically gifted students, is only open to the top scorers on the High School Placement Test with supporting A+ transcripts. Congratulations, Sarah and Vincent!
Student Receives Donovan Catholic's Griffin Merit Scholarship
Sarah Ebinger was selected as a recipient of the Griffin Merit Scholarship in recognition of her outstanding academic achievement, service to her community, and leadership skills. Griffin Merit Scholarship winners receive a tuition scholarship of half tuition each year of high school. Congratulations, Sarah!
Calendar

.
Mon Apr 23
Wellness Presentation (Grades 6-8)
Thu Apr 26
Talent Show
Fri Apr 27
Diocesan Day of Service
Progress Reports
Sat Apr 28
First Holy Communion at 10:00 A.M.
Mon Apr 30
Communication Alert
Fri May 4
May Crowning Mass at 11:00 A.M. (Gr. 2)
Early Dismissal (PreK at 12:00 P.M. & K-8 at 12:30 P.M.)
Philly Pretzel Day