<!- sidebar-file='/home/sites/www.stdomschool.org/web/stdom/_zumu_sidebar.html' -->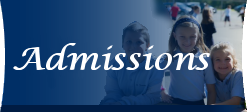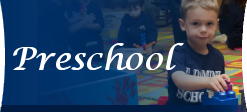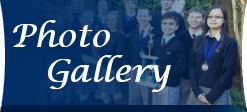 <!!!!!!!!!!!! WEATHER BUG !!!!!!!!!!!!!!!!!!!! >

<!!!!!!!!!!!! END WEATHER BUG !!!!!!!!!!!!!!!!!!!!!!>

<!!!!!!!!!!!!!!!!! TWITTER !!!!!!!!!!!!!!!!!!!!!!> <!!!!!!!!!!!!!!!!!! END TWITTER !!!!!!!!!!!!!!!!!!!!!!!!!>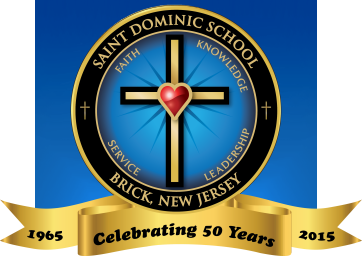 Featured Video

St. Dominic School Song from St. Dominic School on Vimeo.
News and Announcements


Saint Dominic School Students Win New Jersey Stock Market Game
Saint Dominic School is proud to announce that a team of eighth grade students won first place in the Middle School Southern Division of the year-long session of the New Jersey Stock Market Game! Patrick Clark and Marco Cocuzza researched various companies to invest $100,000 in stocks, bonds, and mutual funds. Over 220 teams competed in this seven-month session, and the team attained a 33% growth return on their investments! Students have enjoyed the challenge of the Stock Market Game because it connected classroom economics lessons with real-life decision-making.

Marco and Patrick will be joining our fall session winning teams at the annual Awards Ceremony on May 26, 2015, at Stockton University. Two teams of seventh grade students won first and second place in the fall session of the Stock Market Game. Joseph Liberatore, Michael Melone, Christian Palagonia, Jake Peto, Anthony Senk, Anthony Speciale, and Liam Tuttle will be recognized for their winning investments strategies.

We are extremely proud of our Stock Market experts and congratulate them on their amazing accomplishments!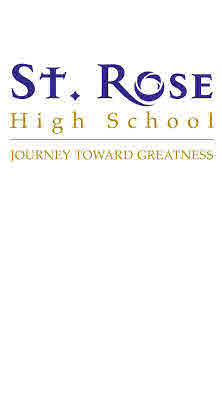 Student Selected to Receive Scholarship to Attend St. Rose High School
Congratulations are extended to eighth grade student, Taylor Landau. Taylor was selected as the recipient of the Donnelly Family Foundation Scholarship to St. Rose High School! The Donnelly Family Foundation is dedicated to providing opportunities in education and other endeavors. Taylor's academic record and history of community service made her an excellent candidate for this scholarship. Taylor will receive a $10,000 scholarship tuition credit annually for a total of $40,000 for all four years at St. Rose High School! Congratulations, Taylor!


Eighth Grade Student Receives Four Year Scholarship to Attend Christian Brothers Academy
Liam Mailley, an eighth grade student, was awarded the Christian Brothers Academy Alumni Association Scholarship! This scholarship will cover the full cost of books and tuition for Liam to attend CBA for all four years! The CBA Alumni Association Scholarship Committee recognized Liam for his academic record, community service, and his commitment to serve. Congratulations, Liam!
Scholastic Olympic Team Takes Home the Gold!
Congratulations to Saint Dominic School's Scholastic Olympics Team! They placed first in their division, and they tied for first place overall at the 22nd Annual Donovan Catholic Scholastic Olympics held on March 24, 2015. The event was attended by 16 local elementary schools with 250 students participating.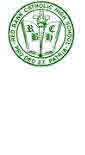 Eighth Grade Student Receives Scholarship to Attend Red Bank Catholic
Eighth grade student, Olivia Clarke, was chosen as a Mercy Scholar at Red Bank Catholic High School! The Mercy Scholar Scholarship program recognizes a student from each sending Catholic school for the following Mercy Core Values: academic excellence, formation of the whole person, service to others, and a sense of purpose. For this honor, Olivia will receive a scholarship valued at half tuition for each of her four years at Red Bank Catholic! Congratulations, Olivia!

Students Win Creative Essay Contests
Congratulations to Emily Gondek and Carmela Pescatore, who each received recognition for essays that they composed as assignments in Mrs. Dolak's English Language Arts class.

In February, Emily was awarded first place for her essay in the 6-8 grade category for her creative and interesting interpretation of the challenge to respect life. Her essay, entitled "Each of Us Is a Masterpiece of God's Creation," was just published in the February issue of the Catholic newspaper, The Monitor.

Carmela's essay, which was submitted to the March Student Voices contest of the Asbury Park Press, received an Honorable Mention out of hundreds of entries. She responded to the theme: "What is the best movie you have ever seen, and why?" Her winning essay is posted and can be read online at APP.com.

Saint Dominic School appreciates the efforts of these creative student writers and is extremely proud of their accomplishments.
Saint Dominic School Golf Outing (pdf)
Saint Dominic School will continue to celebrate its 50th Anniversary with another exciting event! The First Annual Saint Dominic School Golf Outing will be held on May 15, 2015, at the Woodlake Country Club in Lakewood, New Jersey. The event is open to all alumni, parents, parishioners, and friends. For more information or to register for this event, please click on the link below.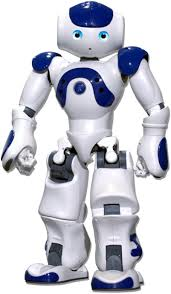 Saint Dominic School Expands STEM Program!
Everywhere you look, another mention is being made of the importance of science, technology, engineering, and math (STEM) in education in order for students to be successful in the 21stCentury. STEM education creates critical thinkers, increases science literacy, and enables the next generation of innovators. In order to enhance our STEM curriculum, Saint Dominic School recently purchased a 58-cm tall humanoid robot named NAO (pronounced "now") from Aldebaran Robotics.
Calendar

.
Mon Jun 1
P.T.A. Board Meeting at 7:00 P.M.
Fri Jun 5
First Friday Mass at 11:00 A.M. (Gr. 1) Eighth grade students in caps & gowns
Early Dismissal (PreK at 12:00 P.M. & K-8 at 12:30 P.M.)
Wed Jun 10
Last Day for PreK
Kindergarten Promotion at 11:00 A.M. (Last Day for Kindergarten)
Fri Jun 12
Early Dismissal at 12:30 P.M.
Eighth Grade Graduation at 7:00 P.M.