<!- sidebar-file='/sites/www.stdomschool.org/web/stdom/_zumu_sidebar.html' -->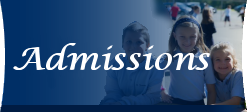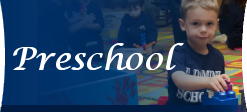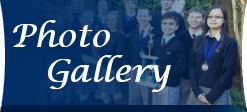 †



<!!!!!!!!!!!!!!!!! TWITTER !!!!!!!!!!!!!!!!!!!!!!> Tweets by @StDomSchool <!!!!!!!!!!!!!!!!!! END TWITTER !!!!!!!!!!!!!!!!!!!!!!!!!>
Featured Video

News and Announcements

Open House and Registration for the 2018-2019 School Year
Saint Dominic School will host three Open House events during Catholic Schools Week, which takes place during the last week in January. Parents, parishioners, and guests are welcome to spend time with our faculty, staff, and students on January 28 from 10:30 A.M. - 12:00 P.M. and January 30 & 31 from 9:00 A.M. - 11:00 A.M. and 1:00 P.M. - 2:00 P.M. Saint Dominicís student ambassadors will be available to provide school tours.

Registration for the 2018 - 2019 school year for all new students to Saint Dominic School will be held during Open House times. Applications and all required forms are available in the school office or may be accessed by clicking the link below.

School re-enrollment contracts for current kindergarten - seventh grade students will be sent home on Friday, January 12, 2018, in the school communication envelopes. All contracts are to be returned to the school office by Monday, February 5.
Eighth Grade Student Named Casey Fellow at Red Bank Catholic High School
Eighth grade student, Catherine Closkey, was chosen to receive the distinguished Casey Fellow Scholarship at Red Bank Catholic. Students chosen as Casey Fellows are recognized not only for their academic achievement but also for their student potential as they meet and master intellectual challenge as well as explore the numerous opportunities Red Bank Catholic has to offer them. For this honor, Catherine will receive a scholarship of $10,000 each year for four years, while maintaining a 3.5 GPA or higher. Congratulations, Catherine!
Saint Rose High School Awards Eighth Grade Student with a Half-Tuition Scholarship
Nicolo Secul, an eighth grade Saint Dominic School student, is the recipient of a half-tuition scholarship in the amount of $6,250 for the academic year 2018-2019. Nicolo was awarded this scholarship for earning the highest score on the High School Placement Test administered at Saint Rose High School and in recognition of his academic ability as well as the strength of his academic preparation at Saint Dominic School. Congratulations, Nicolo!
Two Students Receive Fournier Scholarship at Saint Rose High School
Catherine Closkey and Molly MacIsaac were awarded the Fournier Scholars tuition grant of $500 annually at Saint Rose High School. They received this scholarship based on their strong academic records and test scores, which made them eligible for AP World History or Project Lead the Way Engineering. Congratulations, Catherine and Molly!
Donovan Catholic Welcomes Saint Dominic School Students to the Veritas Scholar Program
Sarah Ebinger and Vincent Coburn have been accepted into Donovan Catholicís Veritas Program and were awarded scholarships of $1000 each year for four years, while Veritas Scholar Program expectations are maintained. The Veritas Scholar Program, a fast-tracked, educational curriculum for academically gifted students, is only open to the top scorers on the High School Placement Test with supporting A+ transcripts. Congratulations, Sarah and Vincent!
Student Receives Donovan Catholicís Griffin Merit Scholarship
Sarah Ebinger was selected as a recipient of the Griffin Merit Scholarship in recognition of her outstanding academic achievement, service to her community, and leadership skills. Griffin Merit Scholarship winners receive a tuition scholarship of half tuition each year of high school. Congratulations, Sarah!
Catholic Schools Week 2018
The annual celebration of Catholic Schools week will be held January 28 through February 2, 2018. We have so much to celebrate at Saint Dominic School! The week is packed with fun activities for students, faculty, parents, and guests! This year's theme is "Catholic Schools: Learn. Serve. Lead. Succeed." The theme encompasses the core products and values that can be found in Catholic schools across the country.

Listed below are the events planned for Catholic Schools Week. We invite all of our school parents to join in the fun and help us celebrate!
Diocesan Tuition Assistance for 2018-2019 School Year (pdf)
Tuition assistance is awarded each year to families with children in Grades K-12 through the Diocesan Tuition Assistance Program. Financial awards are made based on financial need. In order to ensure a fair and impartial analysis, applications are made through FACTS Management.

FACTS Management is offering a workshop to assist parents with the application process on Wednesday, January 31, between 5:30 P.M. and 7:30 P.M. in the computer lab at Saint Dominic School. Parents are encouraged to come to school prepared with all of the required documents to complete the online application.

Please click below for tuition assistance information and the documentation needed to apply.
Harrison Smith Wins Saint Dominic School's Annual Spelling Bee!
Saint Dominic School held its Annual Spelling Bee on December 18, 2017. Forty students participated from grades four through eight. The students spelled some very challenging words! Joseph Caputo (8th Gr.) and Lucas Escandon (8th Gr.) tied for third place, Catherine Closkey (8th Gr.) won second place, and Harrison Smith (7th Gr.) won the Spelling Bee and will represent our school at the next level. Congratulations to all of our Spelling Bee winners!
Anthony Pugliese Wins Saint Dominic School's Geographic Bee!
On December 19, 2017, ten finalists competed in the National Geographic Bee Contest. The top scorers from Grades 6-8 on the Preliminary Geography Bee test participated in this annual competition. The students answered questions about cultural and physical geography in front of a packed crowd in the Saint Dominic School Gymnasium.
Patriot's Pen Essay Contest Winners
Each year, VFW Post #8867 sponsors the "Patriot's Pen" essay contest for middle school and high school students in Brick. Students in Mrs. Marzocca's eighth grade and Mrs. Miller's seventh grand language arts classes submitted entries on this year's topic, "America's Gift to my Generation." We are very proud to announce our 1st, 2nd, and 3rd place winners.
Congratulations, Mrs. Tiernan!
Eighth grade teacher, Mrs. Mara Tiernan, was selected to represent Saint Dominic School and the Notre Dame Club of the Jersey Shore at the Excellence in Teaching Conference at the University of Notre Dame in South Bend, Indiana. Mrs. Tiernan participated in hands-on training and interactive workshops from some of the country's leading education professionals on technology and learning!

This award-winning conference was open to all teachers and administrators from Catholic, public, and private schools nationwide. It combined practical application and inspiration to empower educators to change emotionally, intellectually and psychologically.

Congratulations, Mrs. Tiernan! We are very proud of you!
Calendar

.
Tue Jan 23
School Play - Beauty and the Beast Jr. at 10:00 A.M. (Harbor School's students and faculty only) and 7:00 P.M. (all ticket holders)
Wed Jan 24
School Play - Beauty and the Beast Jr. at 10:00 A.M. (St. Dominic adult parishioners, residents from local nursing homes, and parents with toddlers only) and 7:00 P.M. (all ticket holders)
Fri Jan 26
Progress Reports (K-2)
Sun Jan 28
Catholic Schools Week Begins
Catholic Schools Week Mass at 9:00 A.M.
P.T.A. Communion Breakfast at 10:00 A.M.
Open House from 10:30 A.M. - 12:00 P.M.
Scholastic Book Fair
Mon Jan 29
School Leadership & Volunteer Day
Bus Driver Appreciation Breakfast
Prayer Service at 1:15 P.M.
Scholastic Book Fair
Scholastic Book Fair Family Night from 6:30 P.M. - 8:30 P.M.
Tue Jan 30
Open House (PreK 3 Yr. - Grade 3) from 9:00 A.M. - 11:00 A.M. & 1:00 P.M. - 2:00 P.M.
Registration for New Families (PreK-8) from 9:00 A.M. - 2:00 P.M.
Scholastic Book Fair
Spring Fundraiser Begins
Communication Alert
Wed Jan 31
Open House (PreK 4 Yr. & Grades 4-8) from 9:00 A.M. - 11:00 A.M. & 1:00 P.M. - 2:00 P.M.
Registration for New Families (PreK-8) from 9:00 A.M. - 2:00 P.M.
Scholastic Book Fair
Technology lessons for St. Dominic parishioners from 3:30 P.M. - 4:30 P.M.
Diocesan Tuition Assistance application help available in the computer lab from 5:30 P.M. - 7:30 P.M.
Thu Feb 1
Student Appreciation Day
Mega Party for PreK-8 (Grades 3 & 4 - 8:35 A.M. - 9:18 A.M., Grades 1 & 2 - 9:20 A.M. - 10:03 A.M., PreK & K - 10:05 A.M. - 10:48 A.M., Grades 5 & 6 - 10:50 A.M. - 11:33 A.M., Grades 7 & 8 - 11:35 A.M. - 12:18 P.M.)
Student Appreciation Lunch
Afternoon Games & Activities
Scholastic Book Fair
Fri Feb 2
Teacher Appreciation Day
Scholastic Book Fair
First Friday Mass at 11:00 A.M. (Gr. 5)
Early Dismissal (PreK at 12:00 P.M. & K-8 at 12:30 P.M.)
P.T.A. Annual Gift Auction at the Woodlake Country Club