<!- sidebar-file='/home/sites/www.stdomschool.org/web/stdom/_zumu_sidebar.html' -->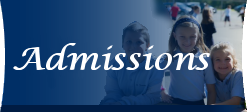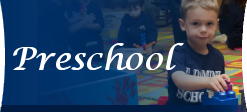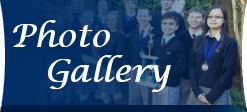 <!!!!!!!!!!!! WEATHER BUG !!!!!!!!!!!!!!!!!!!! >

<!!!!!!!!!!!! END WEATHER BUG !!!!!!!!!!!!!!!!!!!!!!>

<!!!!!!!!!!!!!!!!! TWITTER !!!!!!!!!!!!!!!!!!!!!!> <!!!!!!!!!!!!!!!!!! END TWITTER !!!!!!!!!!!!!!!!!!!!!!!!!>

Featured Video

2016 - 2017 The Best Year Of Our Lives from St. Dominic School on Vimeo.
News and Announcements

Catholic High School Open House Dates and Admission Test Dates (pdf)
Saint Dominic School Wins Anti-Litter Mascot Contest
Last spring, Mrs. Liguori was asked to participate in the Brick Township Anti-Litter Mascot Contest, which was open to all schools in Brick Township. Students worked as a collaborative group and took into consideration their local environment when creating an idea for the mascot. We are excited to announce that our school design was chosen!
Saint Dominic School Alumni and Current Student Perform in BCCT's Summer Production
Each summer, Brick Community Center Theater (BCCT) presents their largest-scale production of the year aimed at entertaining and promoting a love for the performing arts and live theater in our community.
Soccer Team Tryouts
Announcing tryouts for Saint Dominic School Girls & Boys Soccer teams for grades 5 - 8. The coaches for this school year are David and Colleen Nase (girls) and Steve Kirpatrick (boys). The Saint Dominic's Sports League would like to wish all of our players a successful soccer season!
Saint Dominic Parish Music Ministry
The Saint Dominic Parish Children's Choir is open to all children of the Parish and School from Grades 1 through 8. The rehearsals are on Thursdays from 7:45 A.M.- 8:15 A.M. or Thursdays from 5:30 P.M.- 6:00 P.M. Children are encouraged to attend either the morning or afternoon rehearsal once a week and sing at the 9:00 A.M. Sunday Mass. Children are invited to sing at special liturgical events throughout the year. There are no fees and no auditions. All children are welcome! Rehearsals begin on September 22nd in the School Music Room.
Saint Dominic School Music Activities
The Saint Dominic School Show Choir is open to all students in Grades 4 - 8. The Show Choir is a singing, acting, and dancing ensemble that spreads the joy of performance to the community. The Show Choir performs at nursing/care centers and adult communities during the Advent/Christmas season and in the spring. Show Choir members are expected to participate in a Saint Dominic Church Choir singing at either the 9:00 A.M., 12:00 Noon, or 5:00 P.M. Mass on Sundays. Rehearsals for the Show Choir are held on Wednesdays before school from 7:45 A.M.- 8:20 A.M. in the Music Room. Rehearsals begin on September 21st.
Drama Club News
This year the Drama Club will present Disney's The Little Mermaid JR. (In a magical underwater kingdom, the beautiful young mermaid, Ariel, longs to leave her ocean home - and her fins - behind and live in the world above. But first, she'll have to defy her father, King Triton, make a deal with the evil sea witch, Ursula, and convince the handsome Prince Eric that she's the girl whose enchanting voice he's been seeking.)
Join Saint Dominic School's Bowling Team (pdf)
The Saint Dominic School Bowling League is currently accepting members for the 2016-2017 school year. All students in kindergarten through eighth grade are eligible to join the league.
Mrs. Arnold Appointed to the Board of NJAET
In January 2016, Mrs. Arnold was the winning recipient of the Dave Cochran Award of Excellence from the New Jersey Association for Educational Technology (NJAET) and received a $1000 grant to implement a science, technology, engineering and math (STEM) based project at Saint Dominic School.
Calendar

.
Today:
Tue Sep 27
Eighth Grade Cap & Gown Portraits
Wed Sep 28
Individual Portraits for Grades K-7
Saint Dominic Parish Bell Choir rehearsal at 5:30 P.M.
Fri Sep 30
Communication Alert
Sun Oct 2
Christian Brothers Academy's Open House from 12:00 P.M. - 3:00 P.M.
Mon Oct 3
P.T.A. Meeting at 7:00 P.M.
Tue Oct 4
Catholic Schools Mass celebrated by Bishop O'Connell at St. Mary of the Assumption Cathedral, Trenton at 10:30 A.M.
Thu Oct 6
Fall Fundraiser Ends
Fri Oct 7
First Friday Mass at 11:00 A.M. (Gr. 8)
Early Dismissal (PreK at 12:00 P.M. & K-8 at 12:30 P.M.)
Feast of Our Lady of the Rosary
Mon Oct 10
Columbus Day
School Closed