<!- sidebar-file='/sites/www.stdomschool.org/web/stdom/_zumu_sidebar.html' -->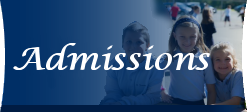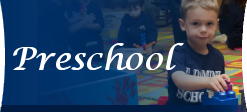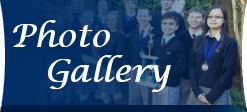 <!!!!!!!!!!!! WEATHER BUG !!!!!!!!!!!!!!!!!!!! >

<!!!!!!!!!!!!!!!!! TWITTER !!!!!!!!!!!!!!!!!!!!!!> Tweets by @StDomSchool <!!!!!!!!!!!!!!!!!! END TWITTER !!!!!!!!!!!!!!!!!!!!!!!!!>
Featured Video

Brand New Year 2017-2018 from St. Dominic School on Vimeo.
News and Announcements

P.T.A. Back to School Sundaes Event
School Music Activities
Click below for information about Band and String Ensemble, Liturgical Dancers, and Drama Club.
Parish Music Ministry
Saint Dominic's offers many opportunities for music lovers!
Catholic High Schools Open House Dates & Admission Test Dates (pdf)
Seventh and eighth grade students are encouraged to attend the open houses at our local Catholic high schools. Each high school has its own admission/application process. Feel free to contact the high schools directly for individual questions and additional information.
Saint Dominic Youth Ministry (pdf)
The Saint Dominic Youth Ministry will host an Ice Cream Social - Back to School Kick-off on Sunday, September 17, from 6:00 P.M. - 7:30 P.M. in the Community Room. Students in grades seven through twelve are invited to learn about the Parish Youth Group. Many fun and exciting events have been planned for this year! Come play some games, mingle & stay for some ice cream, too! If you have any questions, contact stdomtorch@yahoo.com.
Saint Dominic Sports League (pdf)
Sign-ups for Saint Dominic Recreational Basketball League are open until October 1. Rec Basketball is open to children in Grades 3rd through 8th.
School Portraits
Students in Grades K-7 will have their school pictures taken on Wednesday, October 4. Students may wear their school uniforms or dress-up/casual clothes. Students should be modestly attired. Shirts with inappropriate sayings and extremely short skirts will not be permitted. Students in the eighth grade will have graduation portraits taken on Tuesday, October 3.
Calendar

.
Sun Sep 24
Saint Dominic Beach Mass & Parish Picnic at Windward Beach from 12:00 Noon - 5:00 P.M.
Wed Sep 27
CBA Admissions Director to visit 8th Grade Boys
Thu Sep 28
St. Rose H.S. & Donovan Catholic Admissions Directors to visit 8th Graders
Fri Sep 29
Communication Alert
Sat Sep 30
Diocesan P.T.A. Conference
Sun Oct 1
Christian Brothers Academy's Open House from 12:00 P.M. - 3:00 P.M.
Mon Oct 2
P.T.A. Meeting at 7:00 P.M.
Tue Oct 3
Eighth Grade Cap & Gown Portraits
Wed Oct 4
Individual Portraits for K-7
Thu Oct 5
Fall Fundraiser Ends
Fri Oct 6
First Friday Mass at 11:00 A.M. (Gr. 8)
Early Dismissal (PreK at 12:00 P.M. & K-8 at 12:30 P.M.)
Diocesan TerraNova Workshop for Administrators and Test Coordinators