<!- sidebar-file='/home/sites/www.stdomschool.org/web/stdom/_zumu_sidebar.html' -->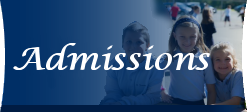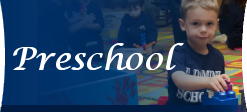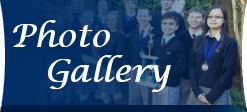 <!!!!!!!!!!!! WEATHER BUG !!!!!!!!!!!!!!!!!!!! >

<!!!!!!!!!!!! END WEATHER BUG !!!!!!!!!!!!!!!!!!!!!!>

<!!!!!!!!!!!!!!!!! TWITTER !!!!!!!!!!!!!!!!!!!!!!> <!!!!!!!!!!!!!!!!!! END TWITTER !!!!!!!!!!!!!!!!!!!!!!!!!>

Featured Video

Saint Dominic School: On a Mission of Love from St. Dominic School on Vimeo.
News and Announcements

Open House Events
Saint Dominic School will host open house events on Monday, March 20th and Wednesday, April 26th for prospective families. Our student ambassadors will provide school tours from 9:00 A.M. – 11:00 A.M. and 1:00 P.M. – 2:00 P.M. Applications for the 2017-2018 school year for PreK – Grade 8 will be accepted during open house times.
2016-2017 New Jersey Cybersecurity Poster Contest
As part of Miss Shanley's computer class, each student created a poster demonstrating the effects cyberbullying has on children of all ages. Competing among 40 New Jersey schools with nearly 200 submissions, our very own first grader, Wesley Clayton is the winner! Congratulations, Wesley!
National Geographic Bee
Congratulations to sixth grade student, Anthony Pugliese, who has qualified to compete in the state level competition of the National Geographic Bee! Anthony competed against the top scorers from Grades 6-8 on the Preliminary Geography Bee to qualify to compete in the on-line National Geographic Bee Qualifying Test. Anthony qualified on the test and is now able to compete at the state level against other students from across New Jersey. The New Jersey State Bee will be held on Friday, March 31, 2017 at Rowan University in Glassboro, NJ. We wish the best of luck to Anthony!
Belmar Shillelaghs
The Belmar Shillelaghs will parade through Saint Dominic School on Thursday, March 16th. Our faculty and students always enjoy listening to the Belmar Shillelaghs' pipes and drums during their annual Saint Patrick's Day Parade.
Fire Prevention Poster Contest
Congratulations to our Saint Dominic School Brick Township Fire Prevention Poster Contest winners! The Fire Prevention Poster Contest Award Ceremony was held on February 23, 2017, at Pioneer Hose Fire Company, Station 22. Students had to design posters using this year's theme, "Don't wait-Check the Date! Replace Smoke Alarms Every 10 Years!" We are pleased to announce the following winners from our school for Division #2- Third through Fifth Grade- Riley Kurmin (1st Place), Adrianna Tobia (3rd place) and Eamon Tuttle (Honorable Mention). The winning posters from each municipality will now go on to be judged at the county level, selecting one winner from each division.
Sports Awards Night
The Sports League is having its Fall and Winter Sports Awards Night on March 22nd at 6:30 P.M. in the Parish Center. Pizza and beverages will be served. All student athletes who participated in fall and spring sports are invited to attend.
Easter Bag Collection
The Religion Service Club will be creating Easter bags for the pediatric unit at Brick Hospital. Last year, this project brought much joy to the children. We ask families to please consider sending an item or two into school to help the Club create the bags. Suggestions are listed below. The collection will extend from March 6th to March 17th. The Religion Service Club will deliver the Easter bags on March 23rd. We thank you for your continued support. Please continue to pray for all the sick.
Eighth Grade Student Receives Acceptance and Scholarship to Loyola
Eighth grade student, Graciella Trivilegio, was accepted into Loyola School's Class of 2021! Graciella is also the recipient of the McKinnon Scholarship in the amount of $10,000 each year for four years. Loyola School is a prestigious Catholic, Jesuit, independent, coeducational, college preparatory, secondary day school located in New York City. Congratulations, Graciella!
Saint Rose High School Awards Eighth Grade Student with a Half-Tuition Scholarship
Michael Martin, an eighth grade Saint Dominic School student, is the recipient of a half-tuition scholarship in the amount of $6,000 for the academic year 2017-2018. Michael was awarded this scholarship for earning the highest score on the High School Placement Test administered at Saint Rose High School and in recognition of his academic ability as well as the strength of his academic preparation at Saint Dominic School. Congratulations, Michael!
Three Students Receive Fontbonne Scholarship at Saint Rose High School
Three Saint Dominic School students were awarded the Fontbonne Scholars tuition grant for $1000 annually at Saint Rose High School. Daniel DeFlores, Michel Martin, and Nathan Quintanilla received this scholarship based on their strong academic records and test scores, which made them eligible for AP World History and Project Lead the Way Engineering. Congratulations, Michael, Daniel, and Nathan!
Five Students Receive Fournier Scholarship at Saint Rose High School
Leonardo Chiarella, Daniel Fazzari, Matthew Moffa, David Oliver, and Kaitlyn Trageser were awarded the Fournier Scholars tuition grant of $500 annually at Saint Rose High School. They received this scholarship based on their strong academic records and test scores, which made them eligible for AP World History or Project Lead the Way Engineering. Congratulations, Leonardo, Daniel, Matthew, David, and Kaitlyn!
Donovan Catholic Welcomes Two Saint Dominic School Students to their Veritas Scholar Program
Ethan Middleton and Nathan Quintanilla have been accepted into Donovan Catholic's Veritas Program and was each awarded a $1000 scholarship for the year 2017-2018. The Veritas Scholar Program, a fast-tracked, educational curriculum for academically gifted students, is only open to the top scorers on the High School Placement Test with supporting A+ transcripts. Congratulations, Ethan and Nathan!
Eighth Grade Student Receives Scholarship to Attend Red Bank Catholic
Eighth grade student, Kaitlyn Trageser, was chosen as a Mercy Scholar at Red Bank Catholic High School! The Mercy Scholar Scholarship program recognizes a student from each sending Catholic school for the following Mercy Core Values: academic excellence, formation of the whole person, service to others, and a sense of purpose. For this honor, Kaitlyn will receive a scholarship valued at half tuition for each of her four years at Red Bank Catholic! Congratulations, Kaitlyn!
Two Eighth Grade Students Named Casey Fellows at Red Bank Catholic High School
Eighth grade students, Claudia Magahis and Graciella Trivilegio, were each chosen to receive the distinguished Casey Fellow Scholarship at Red Bank Catholic. Students chosen as Casey Fellows are recognized not only for their academic achievement but also for their student potential as they meet and master intellectual challenge as well as explore the numerous opportunities Red Bank Catholic has to offer them. For this honor, Claudia and Graciella will receive a scholarship of $10,000 each year for four years, while maintaining a 3.5 GPA or higher. Congratulations, Claudia and Graciella!
Diocesan Tuition Assistance for 2017-2018 School Year (pdf)
Tuition assistance is awarded each year to families with children in Grades K-12 through the Diocesan Tuition Assistance Program. Awards are made based on financial need. In order to ensure a fair and impartial analysis, applications are made through FACTS Management. Please click below for more information.
Ethan Middleton Wins Saint Dominic School's Annual Spelling Bee!
Saint Dominic School held its Annual Spelling Bee on December 19, 2016. Forty students participated from grades four through eight. The students spelled some very challenging words! Lucas Ward won third place, Kate Stoughton won second place, and Ethan Middleton won the Spelling Bee and will represent our school at the next level. Congratulations to all of our Spelling Bee winners!
Language Arts Essay of Eighth Grader Claudia Magahis Receives Honorable Mention in the Asbury Park Press!
Congratulations to Claudia Magahis of Saint Dominic School eighth grade! As an assignment in Mrs. Dolak's English Language Arts class, this talented student wrote an award-winning essay, which earned an Honorable Mention in the December essay contest sponsored by the Asbury Park Press. She responded to the topic question: "If you could pattern yourself after one famous person, who would it be and why?" She received the honor of having her name published on the "Student Voices" page in the newspaper, which can be viewed online at APP.com. We are extremely proud of Claudia and wish her continued success as a creative writer!
Patriot's Pen Essay Contest
Each year the organization of Veterans of Foreign Wars from Post #8867 sponsors the "Patriot's Pen" essay contest for middle school and high school students in Brick. This year's topic was "The America I Believe In." As an assignment in Mrs. Dolak's eighth grade and Mrs. Miller's seventh grade English Language Arts classes, all students submitted entries, three of which achieved First, Second, and Third Place. First place with a prize of $300.00 was won by Claudia Magahis (8th). Her entry will be entered into the VFW District 12 competition. Second place with a prize of $200.00 was won by Thomas Turnbach (8th), and third place with a prize of $100.00 was won by Rebecca Ten Broeck (8th). The Youth Awards Presentation will take place in January at the Post. Congratulations to these extraordinary and award-winning eighth grade student writers!
Calendar

.
Today:
Thu Mar 30
Communication Alert
Fri Mar 31
Diocesan Professional Development Day for Faculty
School Closed for Students
Mon Apr 3
P.T.A. Meeting at 7:00 P.M.
Tue Apr 4
Principal & Asst. Principal Coffee Hour at 8:30 A.M.
Show Choir to Visit Willow Springs Nursing Home
Wed Apr 5
Show Choir to Visit Laurelton/Genesis Nursing Home
Thu Apr 6
Show Choir to Perform at Greenbriar I
Show Choir to Visit Meridian Nursing Home
Fri Apr 7
First Friday Mass at 11:00 A.M. (Gr. 3)
Sun Apr 9
Palm Sunday
Wed Apr 12
Communication Alert
Thu Apr 13
Holy Thursday
Live Stations of the Cross at 9:30 A.M. & 10:30 A.M. in Gym
Early Dismissal (PreK at 12:00 P.M. & K-8 at 12:30 P.M.)