<!- sidebar-file='/home/sites/www.stdomschool.org/web/stdom/_zumu_sidebar.html' -->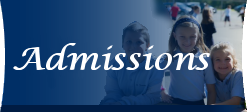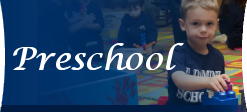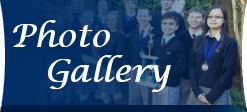 <!!!!!!!!!!!! WEATHER BUG !!!!!!!!!!!!!!!!!!!! >

<!!!!!!!!!!!! END WEATHER BUG !!!!!!!!!!!!!!!!!!!!!!>

<!!!!!!!!!!!!!!!!! TWITTER !!!!!!!!!!!!!!!!!!!!!!> <!!!!!!!!!!!!!!!!!! END TWITTER !!!!!!!!!!!!!!!!!!!!!!!!!>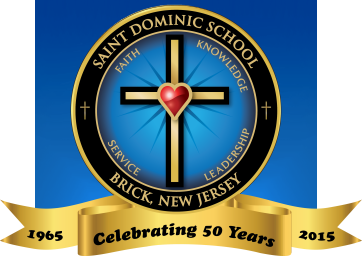 Featured Video

St. Dominic School Song from St. Dominic School on Vimeo.
News and Announcements

Saint Dominic School Celebrates 50 Years
Saint Dominic School began its 50th Anniversary celebration during Catholic School's Week (January 25 – January 30, 2015.) A Mass of Thanksgiving was celebrated at Saint Dominic's Church on Sunday, January 25, 2015, at 12:00 Noon by Rev. Msgr. James J. Brady. Over 300 students, dressed in their school uniform attire, and their families attended the celebratory Mass.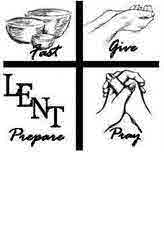 Lenten Services
Students in Grades 6-8 will participate in a special prayer service on Tuesday, February 17th, to burn the palms to be used on Ash Wednesday. The service will take place immediately following the 11:00 A.M. Mass. This special tradition helps our older students to understand the significance of the ashes they will receive on Ash Wednesday and prepares them for the Lenten season.
Groovy (pdf)
Saint Dominic School's Drama Club will present Groovy, a musical tribute to the 1960's on February 24th and 25th. Travel back in time with the students of Saint Dominic School to an era of peace, love, and flowers!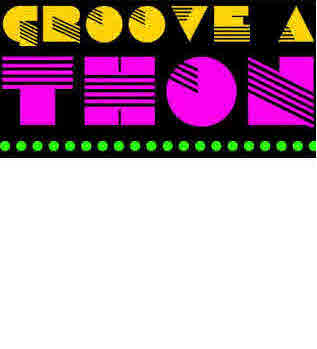 Groove-a-thon
On Thursday, February 26th, Saint Dominic School will throw a 60's party in the Parish Center, during which students will learn some dances that were popular in the 1960's! Parents (or grandparents), start digging through your old clothes for your bell bottoms and tie-dyed shirts so that your children can wear your 60's best to the party!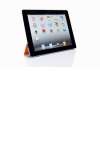 iPad & Tablet Instruction & Troubleshooting Class
Saint Dominic School's Technology Club will be presenting an individualized iPad/tablet instruction and troubleshooting class on Tuesday, February 10th & Wednesday, February 11th. Both classes will run from 3:30 – 4:30 PM and be held in the Saint Dominic School Library/Media Center. All attendees are encouraged to bring their own devices. To register, please call the School Office at 732-840-1412 ext. 24.
Saint Dominic School Teams Win New Jersey Stock Market Game
Saint Dominic School is proud to announce that a team of seventh grade students has won first place in the Middle School Southern Division of the fall session of the New Jersey Stock Market Game!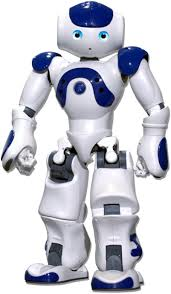 Saint Dominic School Expands STEM Program!
Everywhere you look, another mention is being made of the importance of science, technology, engineering, and math (STEM) in education in order for students to be successful in the 21stCentury. STEM education creates critical thinkers, increases science literacy, and enables the next generation of innovators. In order to enhance our STEM curriculum, Saint Dominic School recently purchased a 58-cm tall humanoid robot named NAO (pronounced "now") from Aldebaran Robotics.
Calendar

.
Today:
Fri Feb 27
Stations of the Cross at 1:50 P.M. (Grades K-8)
Spring Fundraiser Ends
Report Cards
Communication Alert
Mon Mar 2
P.T.A. Board Meeting at 7:00 P.M.
Fri Mar 6
First Friday Mass at 11:00 A.M. (Gr. 7)
Early Dismissal (PreK at 12:00 P.M. & K-8 at 12:30 P.M.)
Mon Mar 9
TerraNova Standardized Testing (Gr. 2-8)
Tue Mar 10
TerraNova Standardized Testing (Gr. 2-8)
Wed Mar 11
TerraNova Standardized Testing (Gr. 2-8)
Thu Mar 12
TerraNova Standardized Testing (Gr. 2-8)
Fri Mar 13
TerraNova Standardized Testing (Gr. 2-8)
Stations of the Cross at 1:05 P.M. (Grades K-8)