<!- sidebar-file='/home/sites/www.stdomschool.org/web/stdom/_zumu_sidebar.html' -->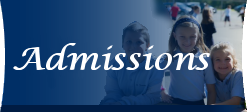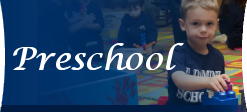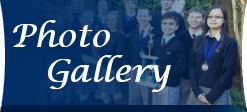 <!!!!!!!!!!!! WEATHER BUG !!!!!!!!!!!!!!!!!!!! >

<!!!!!!!!!!!! END WEATHER BUG !!!!!!!!!!!!!!!!!!!!!!>

<!!!!!!!!!!!!!!!!! TWITTER !!!!!!!!!!!!!!!!!!!!!!> <!!!!!!!!!!!!!!!!!! END TWITTER !!!!!!!!!!!!!!!!!!!!!!!!!>

Featured Video

2016 - 2017 The Best Year Of Our Lives from St. Dominic School on Vimeo.
News and Announcements

Kindergarten & First Grade Christmas Concert
The Kindergarten and First Grade Christmas Concert will be held on Monday, December 12th, at 6:30 P.M. in the Parish Center. The kindergarten and first graders are looking forward to bringing all of us the Christmas spirit as they share poetry and Christmas music.
Patriot's Pen Essay Contest
Each year the organization of Veterans of Foreign Wars from Post #8867 sponsors the "Patriot's Pen" essay contest for middle school and high school students in Brick. This year's topic was "The America I Believe In." As an assignment in Mrs. Dolak's eighth grade and Mrs. Miller's seventh grade English Language Arts classes, all students submitted entries, three of which achieved First, Second, and Third Place. First place with a prize of $300.00 was won by Claudia Magahis (8th). Her entry will be entered into the VFW District 12 competition. Second place with a prize of $200.00 was won by Thomas Turnbach (8th), and third place with a prize of $100.00 was won by Rebecca Ten Broeck (8th). The Youth Awards Presentation will take place in January at the Post. Congratulations to these extraordinary and award-winning eighth grade student writers!
PreK Christmas Performance
The PreK Christmas performance and birthday party for Jesus will be held on Friday, December 16th, from 10:00 A.M. - 11:00 A.M. The children will sing a variety of Christmas songs for their families and then enjoy a holiday party with their families in our preschool classrooms.
Concert at the Stable
Experience the beauty and simplicity of the first Christmas. The Story of the Birth of Jesus will be embellished with traditional Carols led by the Children's Choir, Youth Choir, Cantors, and Parish Choir. Everyone is invited to join in the singing! Follow the Carolers into the Parish Center for milk, cookies, and music. The concert will be held on Sunday, December 18th, at 6:00 P.M., at the stable in front of Saint Dominic's Church.
Annual Spelling Bee
Saint Dominic School will hold its Annual Spelling Bee on Monday, December 19th, at 9:00 A.M.in the Parish Center. Forty students will participate from grades four to eight. The students will be chosen from their homeroom Spelling Bees. The winner of the SDS Spelling Bee will represent our school at Monmouth University in March. The Bee is sponsored by the Asbury Park Press. Good luck to all of our contestants!
National Geographic Bee
On December 20th, at 8:45 A.M., nine sixth, seventh, and eighth grade students will compete in the National Geographic Bee. The students qualified as candidates for this competition by scoring at the top of their classes in a geography test given during their social studies class. The student who wins Saint Dominic School's Geographic Bee will take a written test, and those results will determine the student's eligibility for the New Jersey Geographic Bee held in the spring. Good luck, candidates!
Saint Dominic's Church Confession & Mass Schedule
Click below to view the schedule.
Open House & Registration
Open House & Registration will be held on January 29, 2017 from 10:30 A.M. - 12:00 P.M. and on January 31 & February 1, 2017 from 9:00 A.M. - 11:00 A.M. & 1:00 P.M. - 2:00 P.M.
Calendar

.
Mon Dec 12
Christmas Concert (K & 1)at 6:30 P.M.
Tue Dec 13
Show Choir's Christmas Concert at Willow Springs Nursing Home
Wed Dec 14
Show Choir's Christams Concert at Laurenton/Genesis Nursing Home
PreK Individual Make-up Portraits
Thu Dec 15
Communication Alert
Fifthe Grade to attend Harbor School's Holiday Concert
Show Choir's Christmas Concert at Meridian Nursing Home
Fri Dec 16
PreK Christmas Performance at 10:00 A.M.
Sun Dec 18
Parish Concert at the Stable at 6:00 P.M.
Mon Dec 19
SDS Spelling Bee at 9:00 A.M. (Grades 4-8)
Show Choir's Christmas Concert for Saint Dominic's Adult Social Club
Tue Dec 20
SDS Geographic Bee at 8:45 A.M, (Grades 6-8)
Thu Dec 22
Early Dismissal (PreK at 12:00 P.M. & K-8 at 12:30 P.M.)
No After Care
Fri Dec 23
Christmas Vacation
School Closed
Sat Dec 24
Christmas Eve