<!- sidebar-file='/home/sites/www.stdomschool.org/web/stdom/_zumu_sidebar.html' -->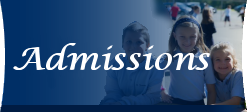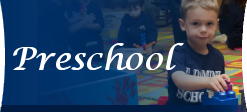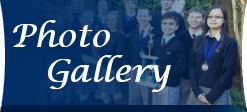 <!!!!!!!!!!!! WEATHER BUG !!!!!!!!!!!!!!!!!!!! >

<!!!!!!!!!!!! END WEATHER BUG !!!!!!!!!!!!!!!!!!!!!!>

<!!!!!!!!!!!!!!!!! TWITTER !!!!!!!!!!!!!!!!!!!!!!> <!!!!!!!!!!!!!!!!!! END TWITTER !!!!!!!!!!!!!!!!!!!!!!!!!>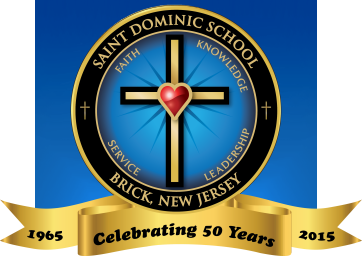 Featured Video

St. Dominic School Back to School Night 2015-2016 from St. Dominic School on Vimeo.
News and Announcements

Rosary Prayer Service
The month of October is dedicated to our Blessed Mother and the Holy Rosary. On Wednesday, October 7th at 1:30 P.M., our kindergarten - eighth grade students will participate in a Rosary Prayer Service to celebrate the Feast of the Holy Rosary. All families are welcome and encouraged to pray the rosary with our faculty, staff, and students!
National Junior Honor Society Induction Ceremony
Thirty-two seventh and eighth grade students will be officially inducted into the National Junior Honor Society on Wednesday, October 7th. The ceremony will be held in Saint Dominic's Church immediately after the Rosary Prayer Service, which will begin at 1:30 P.M. Parents are welcome to attend!
Fall Open House (pdf)
Saint Dominic School's Fall Open House for prospective families will be held on Wednesday, October 14th from 9:00 A.M. - 11:00 A.M. and 1:00 P.M. - 2:00 P.M. Our student ambassadors will provide guided tours and share their first-hand experience as Saint Dominic students. Call (732) 840-1412 for more information.
McTeacher's Night
Come join Saint Dominic School's faculty and staff for dinner at McDonald's, Hooper Ave., Toms River from 4:00 P.M. - 7:00 P.M., on Wednesday, October 21st. It's sure to be a night of fun, food, laughter, and free homework passes!
Principal & Assistant Principal Coffee Hour
Mrs. Bathmann and Mrs. Tonkovich will host a Principal & Assistant Principal Coffee Hour on October 20, 2015, at 8:30 A.M. in the Community Room. Parents are welcome to share a morning of cake, coffee, and conversation. Please click on the link below to register for this event.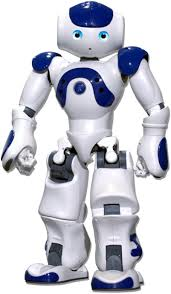 Saint Dominic School Expands STEM Program!
Everywhere you look, another mention is being made of the importance of science, technology, engineering, and math (STEM) in education in order for students to be successful in the 21stCentury. STEM education creates critical thinkers, increases science literacy, and enables the next generation of innovators. In order to enhance our STEM curriculum, Saint Dominic School recently purchased a 58-cm tall humanoid robot named NAO (pronounced "now") from Aldebaran Robotics.
Calendar

.
Today:
Wed Oct 7
Feast of Our Lady of the Rosary - Rosary Prayer Service at 1:30 P.M.
National Junior Honor Society Induction Ceremony at 2:00 P.M. (following Prayer Service)
Mater Dei Prep Open House 6:00 P.M. - 8:00 P.M.
Mon Oct 12
Columbus Day
Professional Development Day for Faculty
School Closed for Students
Tue Oct 13
Fire Prevention Assembly
Wed Oct 14
Open House for Prospective New Families from 9:00 A.M. - 11:00 A.M and 1:00 P.M. - 2:00 P.M.
Virtus Class for New Volunteers 6:00 P.M. - 9:00 P.M. (Community Room)
Thu Oct 15
Catholic Schools Mass celebrated by Bishop O'Connell at St. Mary of the Assumption Cathedral, Trenton at 10:30 A.M.
Communication Alert
Saint Rose High School Open House 6:30 P.M. - 8:30 P.M.
Fri Oct 16
Progress Reports
Tue Oct 20
Principal & Asst. Principal Coffee Hour at 8:30 A.M. (Community Room)
Wed Oct 21
McTeachers' Night from 4:00 P.M. - 7:00 P.M. at McDonald's, Hooper Ave., Silverton